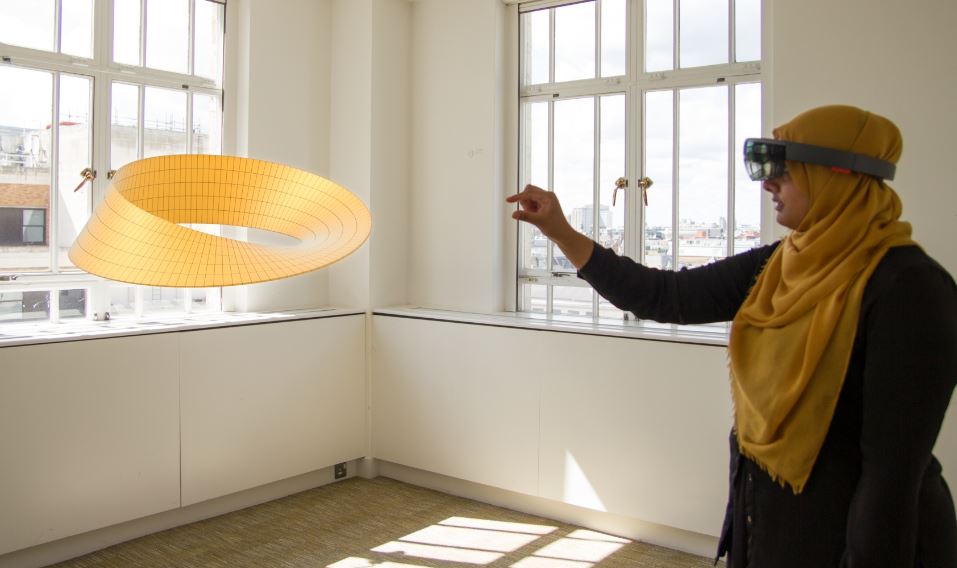 Microsoft today announced several new education initiatives including affordable Windows laptops, new Office 365 updates focused on students and teachers and more. One of the most interesting things they announced is around Windows Mixed Reality.
First, they are partnering with Pearson, the world's largest education company to create education content that will work on both HoloLens and Windows Mixed Reality immersive VR headsets. Pearson will release six new applications in March that will illustrate the value of immersive educational experiences.
Second, they are expanding the mixed media reality curriculum offerings through a new partnership with WGBH's Bringing the Universe to America's Classrooms project, for distribution nationally on PBS LearningMedia. This will bring cutting-edge Earth and Space Science content into classrooms.
Third, they are announcing 10% discount on HoloLens for education customers. This offer will be available from today January 22. To take advantage of the limited-time academic pricing offer, visit here.
Microsoft also announced the following content related initiatives today:
Starting this March, we'll be partnering with BBC Worldwide Learning to bring the stunning BBC Earth natural history film Oceans: Our Blue Planet to classrooms and museums around the world, starting with the release of the film in museums this March.
Along with LEGO Education, we'll be offering a new free online Hacking STEM lesson plan that has students use the Pythagorean Theorem to explore and measure topography in 2D/3D space. Acting as environmental surveyors and engineers, students build tools with LEGO bricks from the Simple & Powered Machines set or cardboard to create and visualize an initial transportation plan for the development of an island National Park in Excel. They then bring their National Park to life by adding topographic elements.
Source: Microsoft