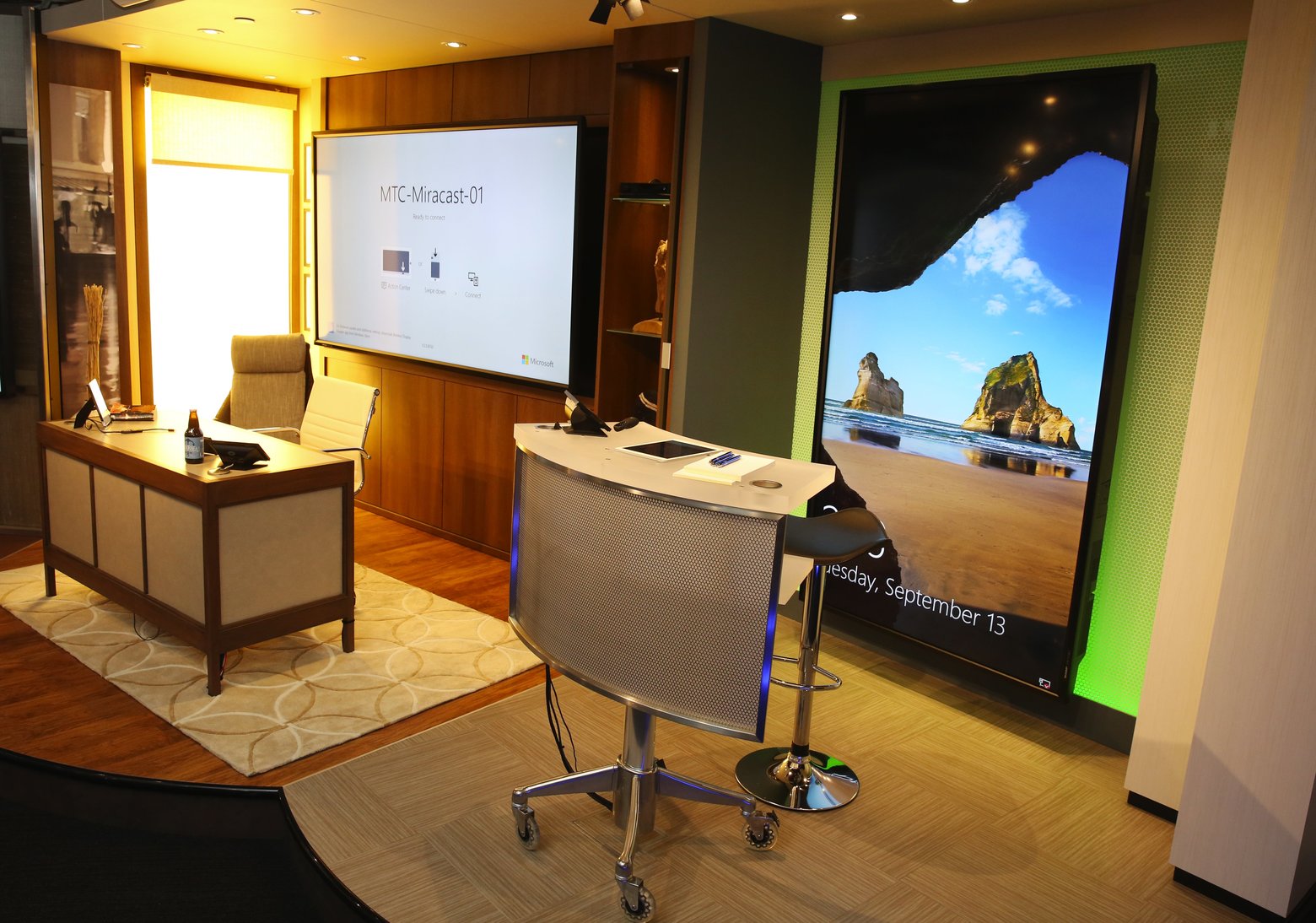 There are over 40 Microsoft Technology Center locations around the globe. MTCs bring together the right resources to help you explore the potential impact of cloud, mobile & social solutions to your business. The MTC staff are experts in Microsoft solutions helping organizations find solutions to their technology challenges. Also, MTCs have formed alliances with industry leaders who provide comprehensive resources, including hardware, software, and services to explore during their engagements.
Microsoft has now opened a new Microsoft Technology Center in Bellevue. It is located at the Lincoln Square tower. This 18,000-square-foot space features an "envisioning center" which showcases how Microsoft products and services can be used in a various environments. They also have a 100-person conference room to house large number of people and five racks of servers for giving customers the ability to simulate running their own data centers or experiment with products from Microsoft's cloud. This center will focus on Microsoft's health care, manufacturing and retail customers.
MTC Bellevue can be visited by appointment through Microsoft Sales team whereas the workshops and events happening in this center are open to the public.
Read more about this center from the link below.