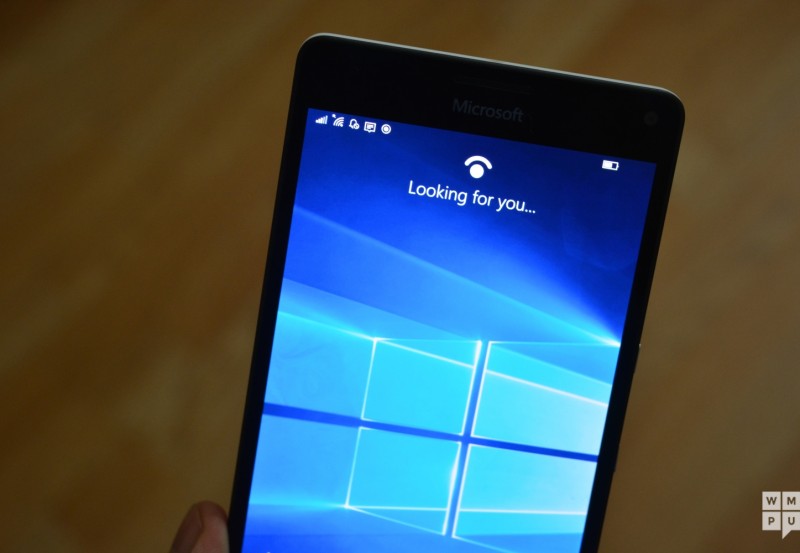 Microsoft has been improving Windows Hello's speed and reliability ever since its initial launch, and with the Creators Update, the firm is moving to vastly speed up the feature's capabilities.
According to a report from Windows Central, in a future update to Windows 10 Mobile, Microsoft is planning to remove the Windows Hello "wink" that animates when the Iris sensor recognizes the owner of the phone,
In lieu of the extraneous animation, users would be quickly launched into the Windows start screen or the last used app as applicable.
Obviously, this speeds up the time it takes to unlock your phone via Iris scanning and is reportedly being applied to fingerprint enabled devices like the Alcatel Idol 4S and HP Elite x3 as well.
While the improved loading times are welcomed, Windows Hello's current implementations (both via Fingerprint scanner and Iris Scanners, while both are now reasonable fast – they do not have the same "instantaneous" feeling as rivals) on mobile still aren't as fast as alternate biometric support on the iPhone and Android flagships like the Huawei P9 and Google Pixel.
While the speed is improving with each update, and Microsoft's futuristic Iris Scanner still looks as impressive as ever, perhaps next time the firm should consider adding a fingerprint scanner as backup.
Do you use Windows Hello on Mobile? Let us know in the comments below.