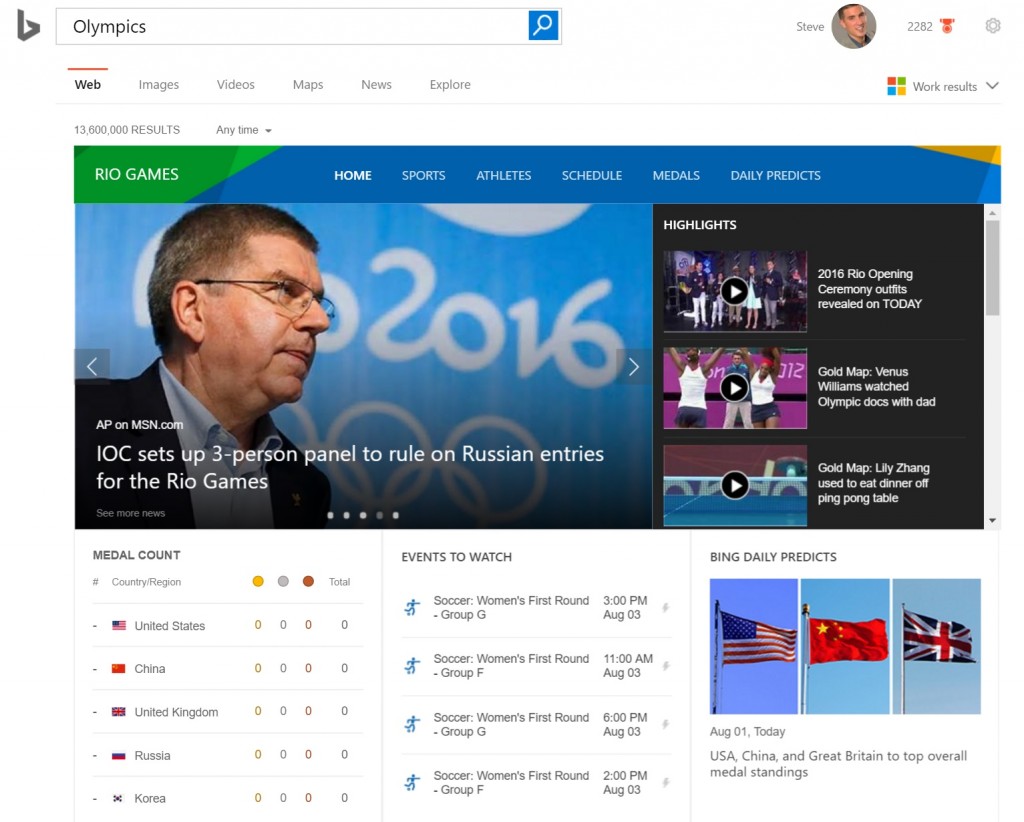 For the upcoming 2016 Rio Olympic games, Microsoft Bing will be using its well known prediction technology to predict medal outcomes, winners of games and more. Also for the first time, they will be using their predictions technology to provide a unique viewing schedule, called Events to Watch, that will update every day and suggest the most exciting events to watch.
Events to Watch is updated daily and suggests the most exciting events of the 2016 Games throughout the day, taking into account projected upsets, new world records, and the odds of a tight event, creating a schedule optimized around the must-watch moments.
Another new thing they are introducing this time is Bing Predictoids, a fun, factoid-like stories about different athletes and events. Apart from these, Bing has everything you need to stay on top of Olympics related topics, including information on athletes, event times, links to streaming events, medal counts, trending news, and much more. Check out the experience on Bing here.