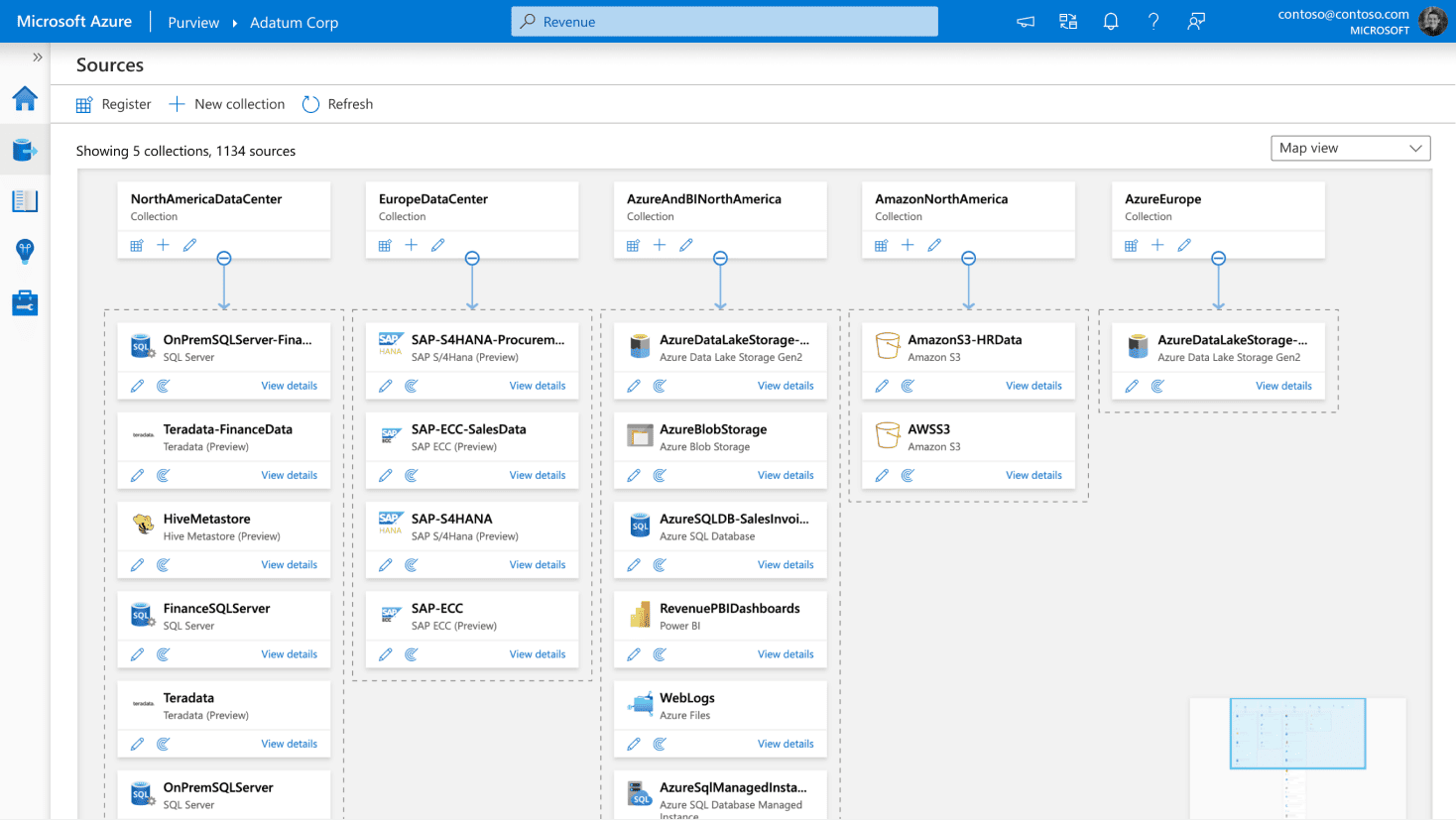 Microsoft today announced Azure Purview, a unified data governance service to help organizations completely understand their data. Azure Purview will help them manage and govern their on-premises, multicloud, and software-as-a-service (SaaS) data. Organizations can create a holistic, up-to-date map of their data landscape with automated data discovery, sensitive data classification, and end-to-end data lineage.
Azure Purview features:
Automated data discovery, lineage identification, and data classification across on-premises, multicloud, and SaaS sources
Unified map of your data assets and their relationships for more effective governance
Semantic search enables data discovery using business or technical terms
Insight into the location and movement of sensitive data across your hybrid data landscape
You can learn more about Azure Purview from the source link below. Microsoft today also announced the general availability of Azure Synapse. You can read more about this service here.
Source: Microsoft