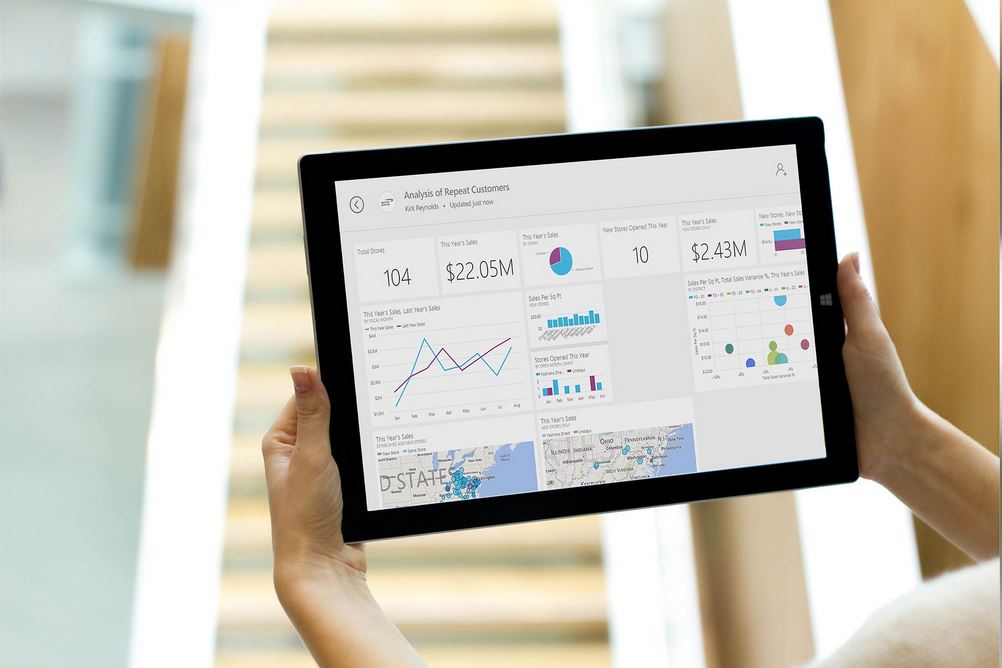 Following the success of Power BI service, Microsoft last month announced the preview of new Power BI Premium service. Power BI Premium is based on the capacity-based licensing model that increases flexibility for how users access, share and distribute content. It also offers additional scalability and performance to the Power BI service. Today during the Microsoft Data Insights Summit, Microsoft announced the general availability of Power BI Premium. Power BI Report Server is also generally available now as part of Power BI Premium. Read about the advantages of using Power PI Premium service over the free one below.
Flexibility to license by capacity. Power BI Premium introduces expanded licensing flexibility to help organizations equip users with the appropriate level of access to the Power BI service based on their unique needs.
Greater scale and performance. Organizations using Power BI Premium will be able to customize performance based on the needs of their team, department or the organization itself. The offering consists of capacity in the Power BI service exclusively allocated to each organization and supported by dedicated hardware fully managed by Microsoft.
Power BI apps. Power BI apps offer a simplified way of deploying dashboards and reports to specific people, groups or an entire organization. Business users can easily install these apps and navigate them with ease, centralizing content in one place and updating automatically.
Extending on-premises capabilities. Power BI Premium introduces the ability to maintain BI assets on-premises with Power BI Report Server. Power BI Report Server is an on-premises server that allows the deployment and distribution of interactive Power BI reports – and traditional paginated reports – completely within the boundaries of the organization's firewall.
Embedded analytics. As part of the new offering we are converging Power BI Embedded with the Power BI service to deliver one API surface, a consistent set of capabilities and access to the latest features. Moving forward we encourage those interested in embedding Power BI in their apps to start with Power BI Desktop and move to deployment with Power BI Premium. Existing apps built on Power BI Embedded will continue to be supported.
Learn more about this new service here.