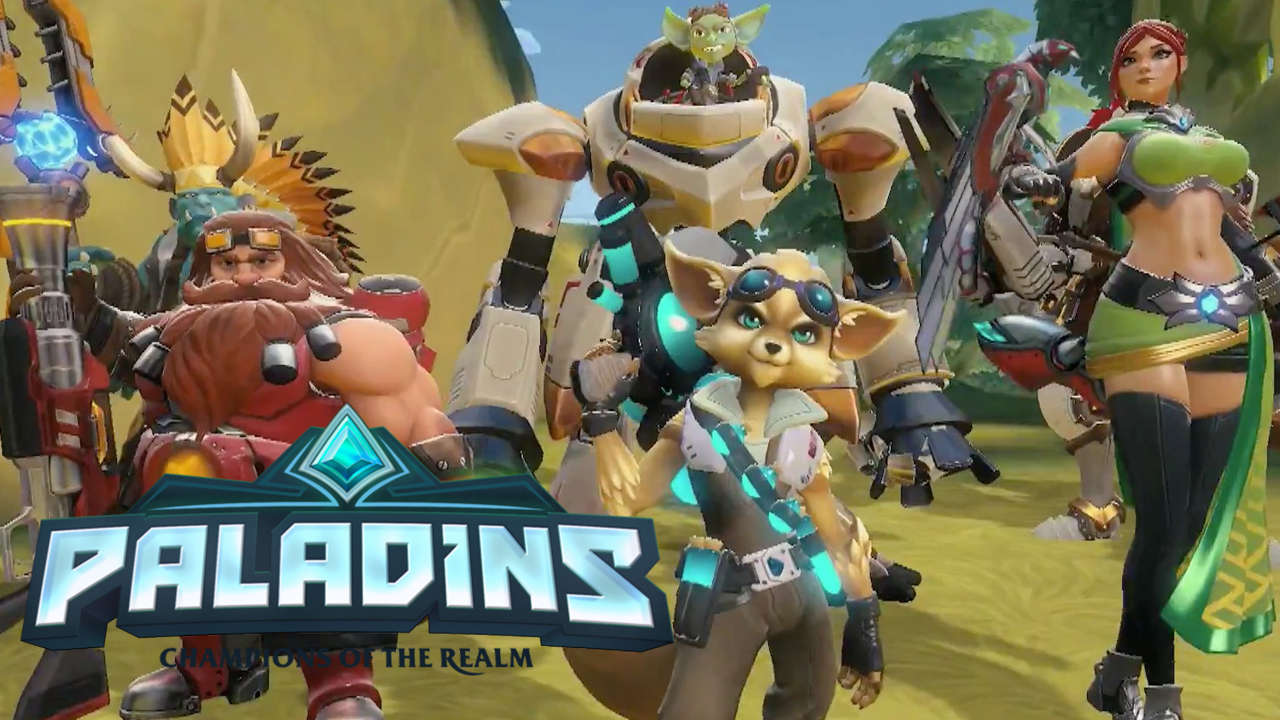 Developer Hi-Rez Studios announced today that 'Paladins: Champions of the Realm', a free-to-play fantasy-themed team-based shooter, is entering closed beta. To get access to the closed beta, all you have to do is purchase the title's Founder's Pack, which is discounted to only $14.99 from March 14-28. The title is already available in open beta on PC, where it saw more than one million players sign up in the first 10 days.
"Bringing Paladins to consoles has been a major goal for us since day one of development," said Todd Harris, the chief operating officer of Hi-Rez Studios. "There are very few free-to-play shooters on consoles, and we're pleased to introduce a team-based FPS with deep customization and progression unlike any other game in the genre."
'Paladins: Champions of the Realm' is a team-based shooter with deep strategy elements and in-match character progression through decks of collectible cards. These cards amplify and augment a character's core set of abilities in many interesting ways. Players can choose from a roster of Champions to play as during each match. Each Champion boasts different play styles and strengths to bring to your team. Champions have five different skills: a weapon to fight with, three abilities, and an Ultimate ability.
"From day 1 of development, Paladins was designed with console in mind. We've enlisted some big-name console gamers to make sure the control scheme feels just right. Name any big-time multiplayer shooter that you enjoy most on console and Paladins stands right there alongside them. Except Paladins will continue to be FREE on console, just like it is on PC and Mac!"
Gamesradar is also giving away free codes for the beta, you can head over there to try to score yourself one before they run out.
You can pick up the Founder's Pack for Xbox One here. You can also download the title for Steam and Windows here.