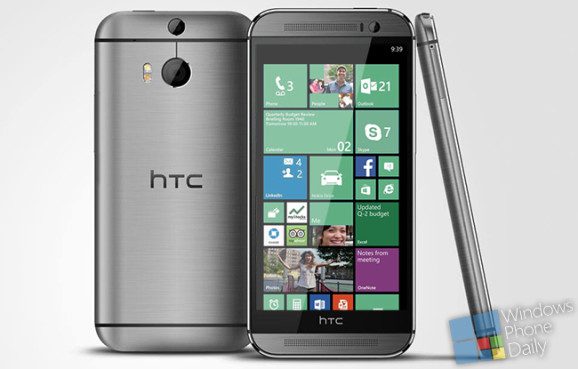 Engadget has been able to offer up some more information about the upcoming Windows Phone version of the HTC One M8.
The device will apparently be called the "One (M8) for Windows" or simply be code named the W8, and will retain much of the features of the Android version, including BoomSound speakers and the depth-sensing Duo camera.
Engadget also revealed the handset will support Voice over LTE (VoLTE), which would be a first for Windows Phone, and suggests the handset will ship with WP8.1 GDR1.
The device is expected in Q3 2014, and in any case before the end of September this year. WPC speculates the handset will be an identical clone to the M8, will cost around  $600 commitment free and $200 on contract and come with a Dot view case on the 21st August.