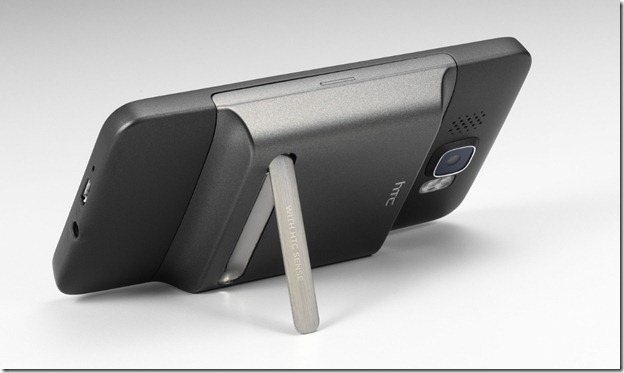 Click for larger version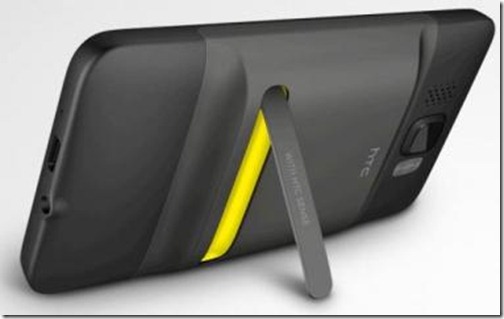 Via CoolSmartphones, we finally have some real pictures of the HTC HD2 extended battery, and the news is not good.
While the device retains all the features of the render, in real life it appears much bulkier than the render suggests, and appears rather less stylish also, lacking the yellow flash which the render sported under the kickstand.
The good news is that the capacity, at 2300 mAh, is pretty good, and should see the device through at least a few day's use.
See more detail at EasyDevices.co.uk, where the accessory is selling for £34.99 without VAT.