WP7 Game Review: Hearts Deluxe (WMPoweruser.com)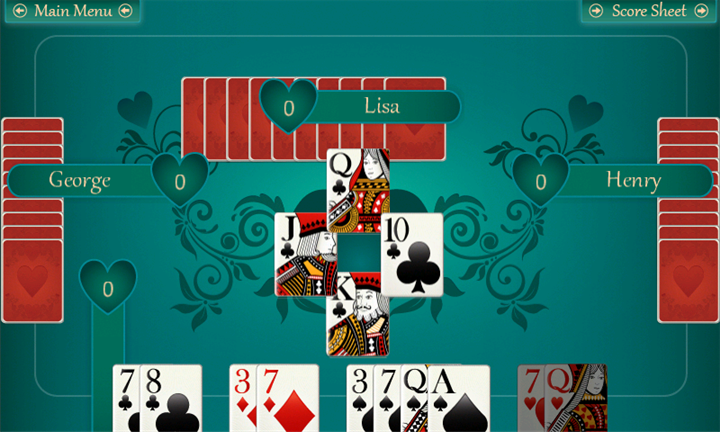 Hearts Deluxe is a great FREE hearts game worth downloading!
Overall Score: 4/5
Quick gameplay, pleasant visuals, and good sound effects make this a quality single-player hearts game.
Gameplay: 5/5
Classic card games are always fun to play once in awhile, and Hearts Deluxe makes it possible to play Hearts anytime, quickly and elegantly. There are two difficulty modes, and three different gameplay settings, and all of the classic rules are intact. The controls are fast and work well, and you can even learn how to play by simply reading the included instructions. It's simple and perfect!
Presentation: 4/5
Hearts Deluxe has great visuals and good sound effects, and is very fast and fluid. There is also a Mango-enabled version coming out soon! (NoDo version is released first, in order to support users on NoDo).
Lasting Value: 4/5
Although a multiplayer mode would be a great addition, Hearts Deluxe is still enjoyable for a decent amount of time since matches last slightly longer than a typical Solitare game. With the three different gameplay settings, you can also get extra lasting value, and the game features a statistics tracker so you can see how many games you win or lose.
Hearts Deluxe
Price: FREE
Publisher: Random Salad Games LLS