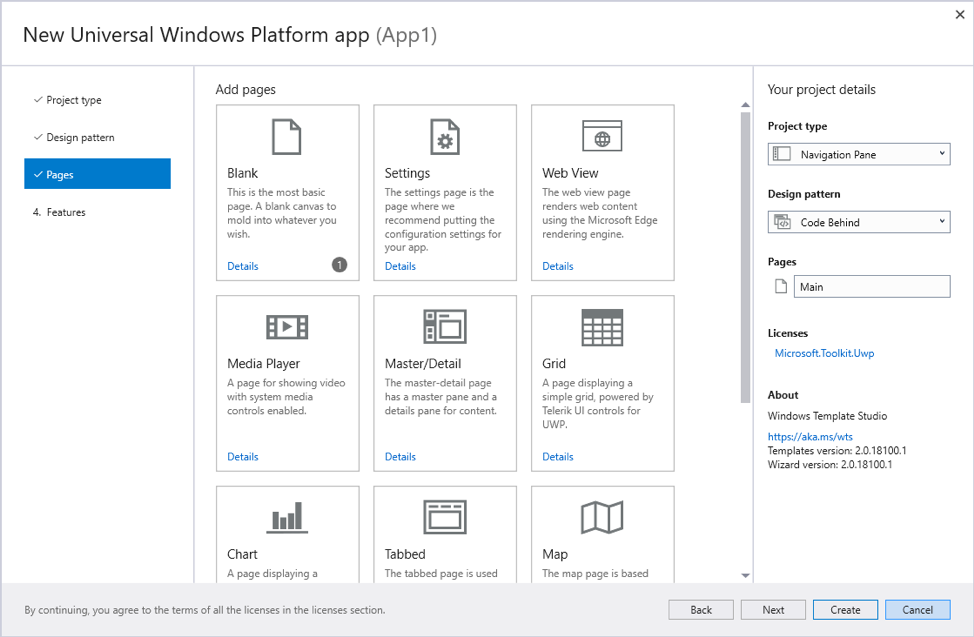 Microsoft today released the 2.2 release of Windows Template Studio for developers. This release comes with new features like 3D Launcher, improvements to Wizard, documentation, testing and some bug fixes. It also comes with following Dev platform updates:
Updated Microsoft.NETCore.UniversalWindowsPlatform to 6.15
Updated Newtonsoft.Json to 11.0.2
Updated Microsoft.Toolkit.Uwp, Microsoft.Toolkit.Uwp.Notifications and Microsoft.Toolkit.Uwp.UI.Controls to 3.0.0
Update Telerik.UI.for.UniversalWindowsPlatform to 1.0.1
Microsoft also revealed that the are working on following new features for the future releases:
Menubar navigation pattern template
WinUI Library nuget package integration
Continued refinement with Fluent Design in the templates
Work for supporting multiple projects in a single solution
Ink templates
User Activity APIs for Timeline support
Improved Right-click->add support for existing projects
Learn more about this release from the source link below.
Source: Microsoft