Do you need to determine or monitor the temperature, pressure, humidity or even wind and precipitations in arbitrary location? MeteoStation is your personal virtual weather station for Windows 10 (PC and Mobile) that uses a global network of NetAtmo measuring stations involving thousands of owners around the world. These individual owners voluntarily share their measurements thus creating a unique and extensive community of network measurements. You do not need to own NetAtmo station to use NetAtmo station data. Owners of "Public stations" share their measurements in NetAtmo network entirely voluntarily, which is a fundamental principle of this community.
If you are the owner of a NetAtmo weather station, you can, after entering your credentials in MeteoStation, access the internal and external measurements of your own station using an app section called My station.
If do not own a NetAtmo station you will at least need a NetAtmo account to use the application. This limitation is caused by strict per-user rate limits of the underlying NetAtmo service which is the data provider of stations data for the app. Creating the NetAtmo account is easy and fast, without providing unnecessary personal data.
Now, as a small Christmas gift, the price for full license was reduced by 25% for limited time. You can purchase it for discounted price of $1.75 between December 22nd and December 26th. Trial version is available too. Use it together with build-in Test-account before you buy.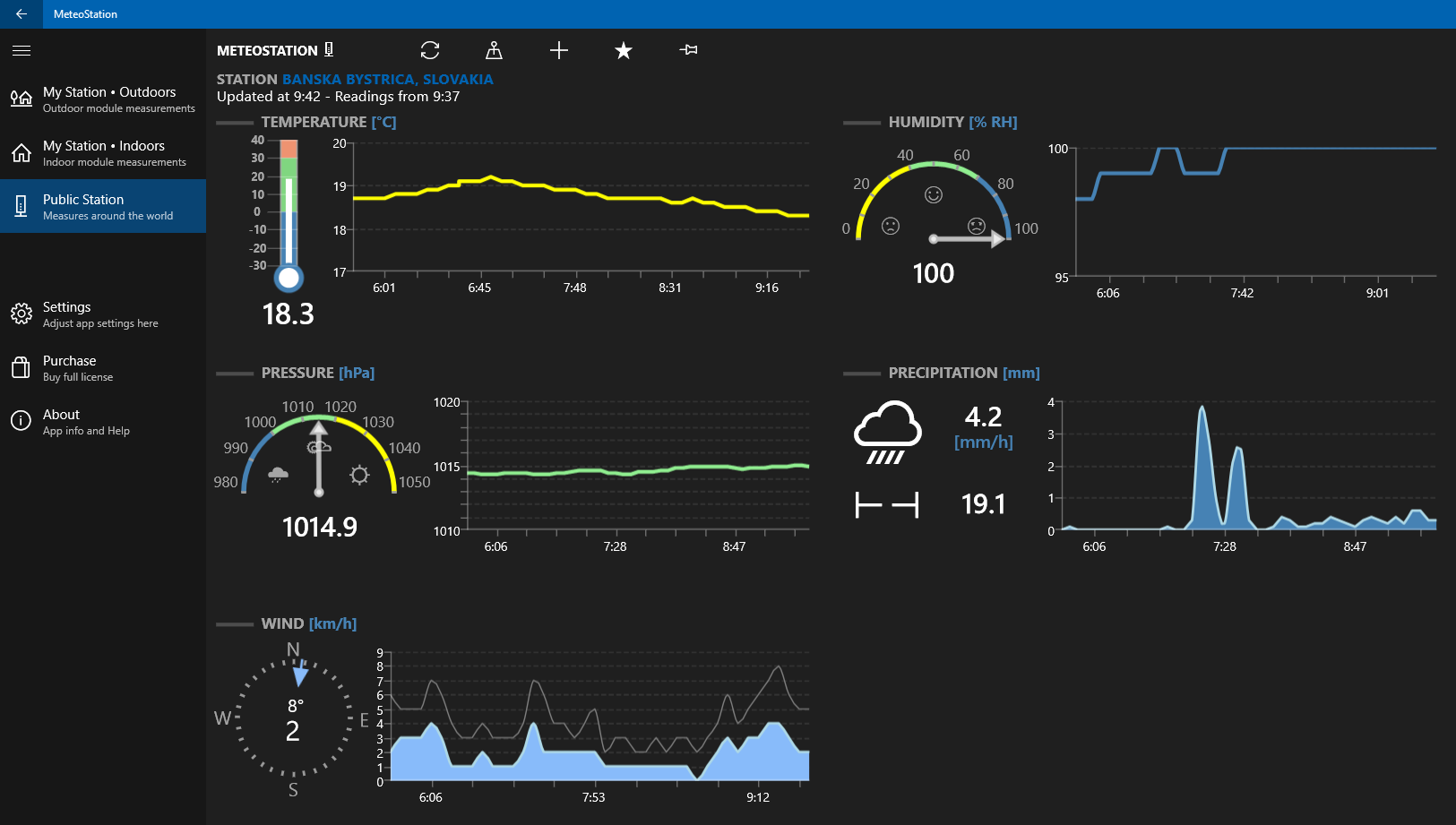 MeteoStation is currently translated to several languages including Spanish or French. If you want to see this application in your native language or improve current translation you can contact us by e-mail. All translators will get MeteoStation license for free. Currently we are looking for e.g. Russian translators. For more detailed information please visit our official web page.
Get MeteoStation from the Windows Store [Trial version is available too.]