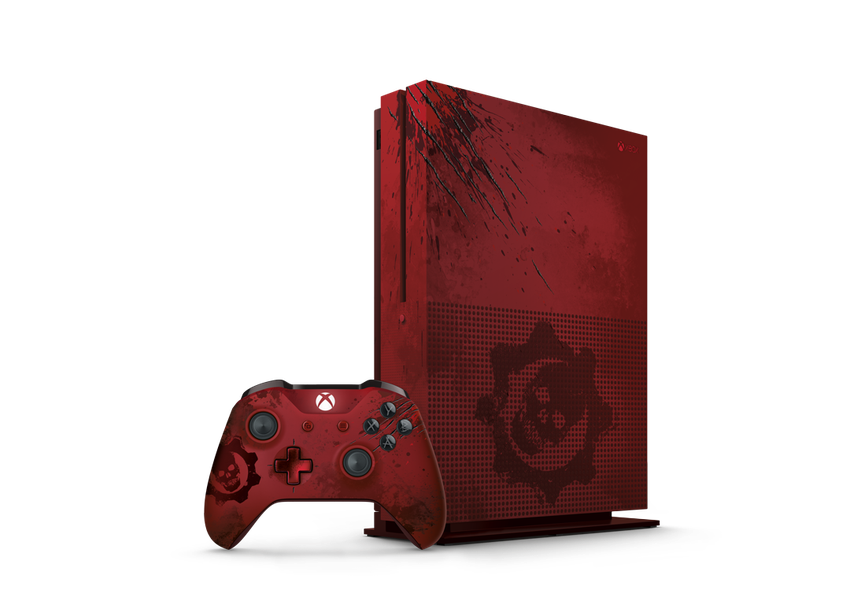 Last night, we reported that Microsoft is planning to release special edition Xbox One S bundles along with standard Xbox One S. We also mentioned that Special Edition Gears of War 4 Xbox One S might be coming. Today, Microsoft confirmed the news to Mashable and provided details about it. This special edition Gears of War 4 Xbox One S will come with a 2TB hard drive and a custom "Crimson Omen" Xbox One S controller. Both the console and the controller features distinctive claw marks. Microsoft is also planning to sell this special edition Xbox Controller separately. Apart from this, Microsoft is also planning to release one more Gears of War 4 themed controller which will be exclusive to GameStop and Microsoft Store. It will feature grey-and-blue color scheme based on the armor worn by protagonist J.D. Fenix, the son longtime Gears hero Marcus Fenix.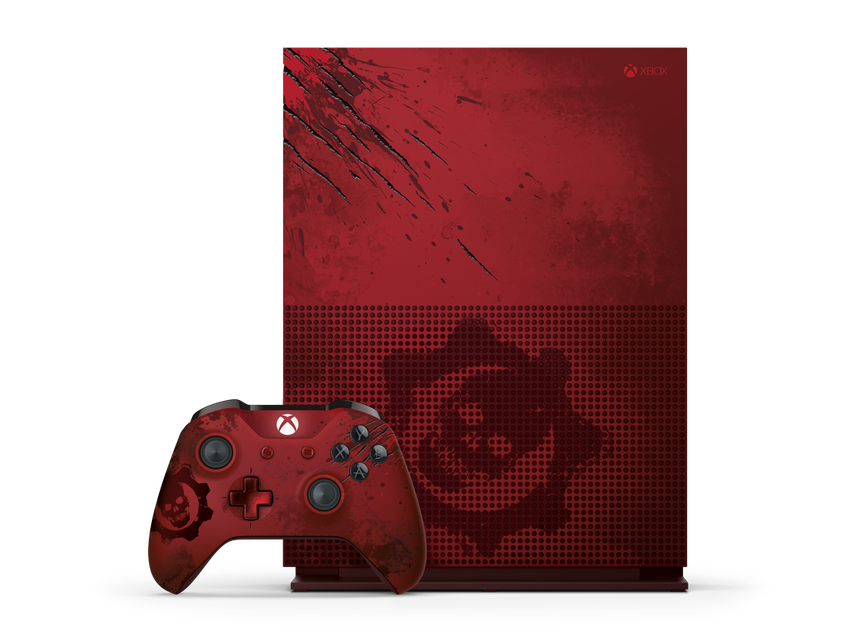 This bundle will come with Gears of War 4: Ultimate Edition download code, early access to the game on October 7, Gears 4 weapon and character skins, a multiplayer lobby emblem and six "Gear" packs containing in-game items. If you buy controller alone, you will get a multiplayer lobby emblem and three "Gear" packs.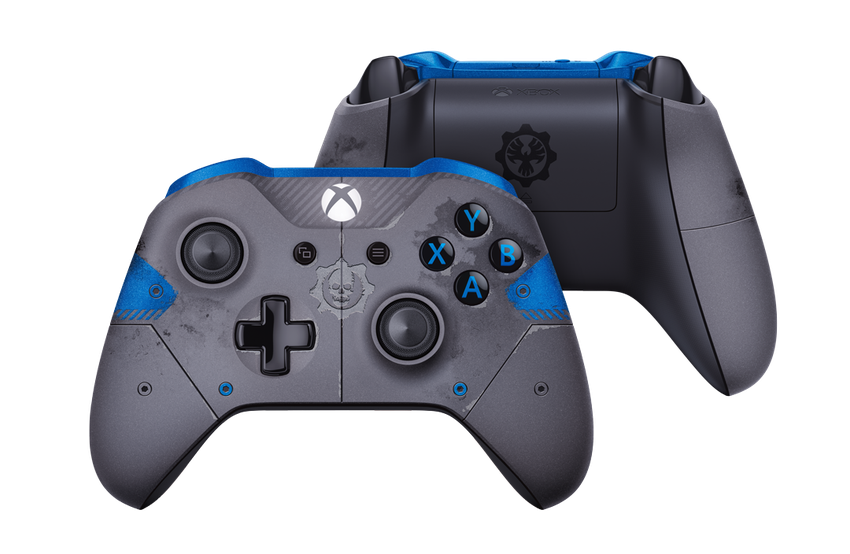 Xbox One S Gears of War 4 Limited Edition 2TB Bundle will be the ultimate Gears bundle, including the following:
Gritty, battle-weathered custom Xbox One S console with a massive 2TB hard drive
All-new Xbox Wireless Controller – Gears of War 4 Crimson Omen Limited Edition, featuring a textured grip for enhanced comfort; our most reliable wireless signal ever, with up to two times the wireless range compared to previous controllers when used with Xbox One S; and Bluetooth radio, giving you an easy wireless connection to your Windows 10 PCs and tablets
4K Ultra HD video and Blu-ray player, custom system sounds, and a vertical stand
High Dynamic Range support for video and games
Full game download of Gears of War 4: Ultimate Edition for both Xbox One and Windows 10 (featuring cross-play support in all co-op modes) – a $99 value
Early access to the game on Oct. 7
Gears of War 4 Season Pass, featuring the exclusive Vintage VIP Pack, permanent access to future multiplayer maps for private games, six additional Gear Packs including the Vintage JD Gear Pack, early previews to upcoming modes, and much more
Microsoft will start taking pre-orders for this Special Edition console bundle and controllers on August 1st for $449.99 and controllers individually will cost $74.99. It will be available in the following markets at launch: United States, Canada, United Kingdom, Ireland, Italy, Australia, New Zealand, Austria, Belgium, Denmark, Finland, France, Germany, Netherlands, Norway, Portugal, Spain, Sweden, Switzerland, Czech Republic, Greece, Hungary, Poland, Slovakia, and Turkey.