Ken has been an avid fan of technology since the dawn of the 8086 chip. He owned a Sony Clie in the early 2000's, and jumped onto Windows Mobile 5 with the Motorola Q in 2006. Since then he has owned an HTC Touch Pro, an HTC HD2, and now owns a Samsung Focus.
Latest Articles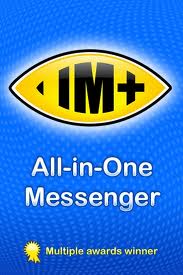 IM+ getting update to version 1.4 – with extra features and a large caveat
by KennyB123
10 years
When IM+ was originally released on Windows Phone 7, it was missing Windows Live Messenger capabilities.  It was cited that Microsoft asked them not to include it.  Then, an update came out, and it was included.  Now, it ...