Did you see the Apple Music notification saying that the Apple Music songs are not available in your region? If yes, you are not the only user who had this misfortune.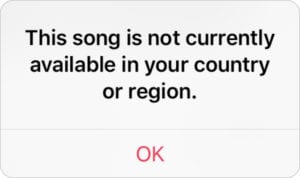 This issue becomes even more annoying when you're excited to listen to a particular song or album only to find out it is unavailable. For this reason, in this guide, we will discuss some of the best fixes to explore to get access to the music you enjoy.
Why does my Apple Music keep saying music is not available?
Before moving on to the remedies, it's critical to comprehend why Apple Music displays the notice music is not available.
There are several causes for this problem:
Locational limitations – Due to licensing agreements or copyright difficulties, some tracks or albums may be blocked in your area. The accessibility of music varies by area, and specific content might not have a distribution license where you are.
Regional Release Dates – Music releases are often spaced out across many countries. Some songs or albums might already be in circulation in a specific country while they're still pending release in another.
Limitations of your subscription – If you have an Apple Music membership, the conditions of your subscription plan may affect your access to specific songs or albums.
1. Update Apple Music and your device
Ensuring that your Apple Music app and your device's OS are up to date is the first step in resolving this problem.
Open the App Store on your device.
Click your profile picture from the right side of the screen, and scroll down through the list to check for any available updates for the Apple Music app.
If updates are available, click the Update button next to the app's name.
Wait for 10-20 seconds, then press and hold the Power button until the Apple logo appears on the screen to turn on the iOS device.
2. Verify your Apple Music settings
3. Modify the Apple ID Region
Note: This method only works if you have a valid payment option in the new region.
4. Use a VPN service
By hiding your IP address and giving the impression that you are accessing Apple Music from a different location, a Virtual Private Network (VPN) can assist in getting around regional restrictions.
Download a reputable VPN app from the App Store like VPNify.
Open the newly-downloaded app and set it up by following the on-screen instructions.
Connect to a server where the desired music is available.
Open the Apple Music app, and check if the issue is resolved.
5. Clear the cache for the Apple Music app
Note: Unfortunately, to clear the app cache for your Music app, you will need to uninstall and reinstall the app. Please be aware that uninstalling the Apple Music app will remove all the downloaded music from your iOS device, so proceed with caution.
Navigate to where the Music app is located on your device.
Long-press the app icon to show the context menu, and choose Remove App.
Choose the Delete App option to remove it.
Download the Apple Music again, and install it on your device.
6. Try a proxy server
Search online for a good proxy server service like HideMyAss (HMA).
Sign up for an account and follow the instructions to set up your profile.
Configure your device's network settings to use the proxy server of your choice.
Connect to a server located in the area of the music you want to listen to.
Check the Apple Music app to see if the music is available.
7. Create a new Apple ID
Note: This method only works if you have a valid payment method for the new location you want to explore music.
Open the Apple ID creation page and choose the relevant option.
Follow the on-screen instructions and choose the country and region you want to change to.
Complete the on-screen process to set up a new Apple ID and add a valid payment method.
Sign in to Apple Music with the new Apple ID and explore the music you want.
8. Contact Apple Support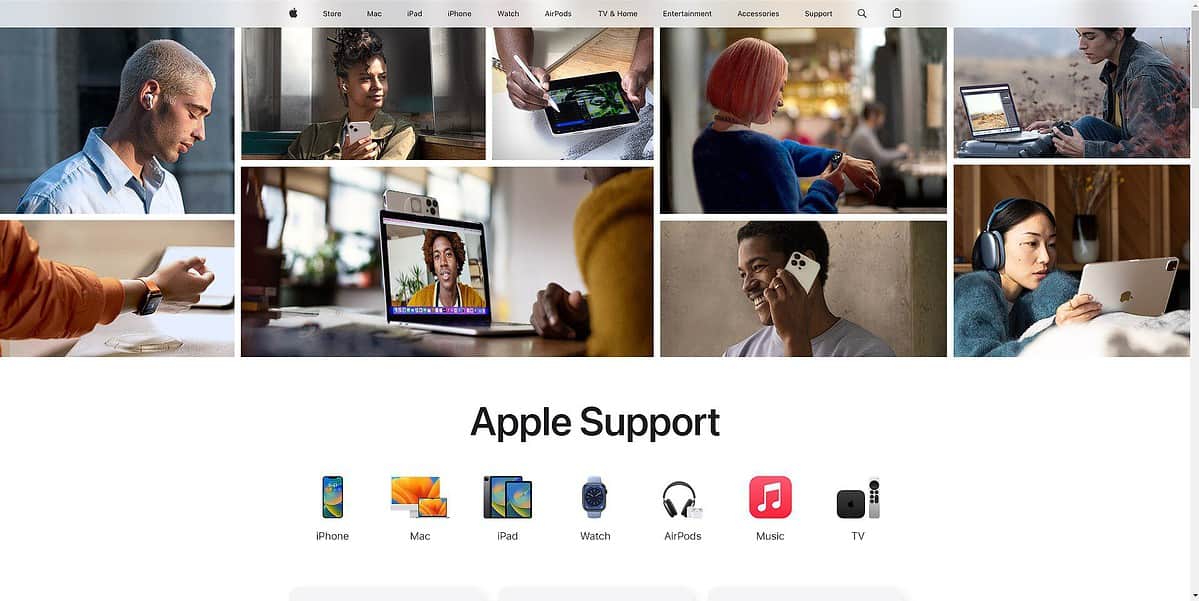 Reach out to Apple Support for specialized assistance if none of the previously mentioned fixes work. They offer particular support groups to assist with troubleshooting and resolving Apple Music-related problems.
To explain the issue and get advice, contact Apple Support using their website, official Apple Support app, or phone.
9. Wait for the music to become available
Due to licensing agreements or regional release timetables, it's occasionally possible that particular tracks or albums won't be accessible right away.
It's advised to practice patience and keep an eye out for updates if none of the previously mentioned fixes can be used to locate a solution.
The availability of music can change over time, and you never know when the requested content will be available in your area. To see if the music you want becomes accessible, check Apple Music occasionally.
---
Encountering the dreaded Apple Music not available in your region message can be frustrating. Still, with the solutions in this article, you can overcome the restrictions and enjoy your favorite songs from anywhere in the world.
Remember to keep your Apple Music app updated, check your settings, and consider changing your Apple ID region or using a VPN if necessary. By following these steps, you can expand your musical horizons and unlock a world of unlimited songs.