With the advancement in technology, clothing brands are looking for various ways to attract their customers and compete with others in their field. This is where an AI image generator for clothing brands comes in. Having countless features to create stunning and personalized designs, these AI tools can do wonders for your business.
Read this guide to find out some of the best AI image generators for clothing brands, their striking features, and how they are revolutionizing the world of fashion.
First on our list is Desginovel, an AI image generator that is set out to captivate fashionistas with its incredible design techniques. This platform uses metric learning and multimodal embedding to integrate technology in the creation of stunning content according to users' preferences.
Moreover, it has the capability to analyze consumer preferences and current trends to provide valuable assistance to designers in order to match market demands. Designovel collects data from various reliable sources such as media platforms and television to give a desirable outcome.
Using cutting-edge AI technology, this AI image generator produces stylish clothes and products aiming to simplify the design process. It offers countless fashion solutions and allows for personal recommendations of users and insight into the latest trends, serving as an excellent source for unleashing creativity.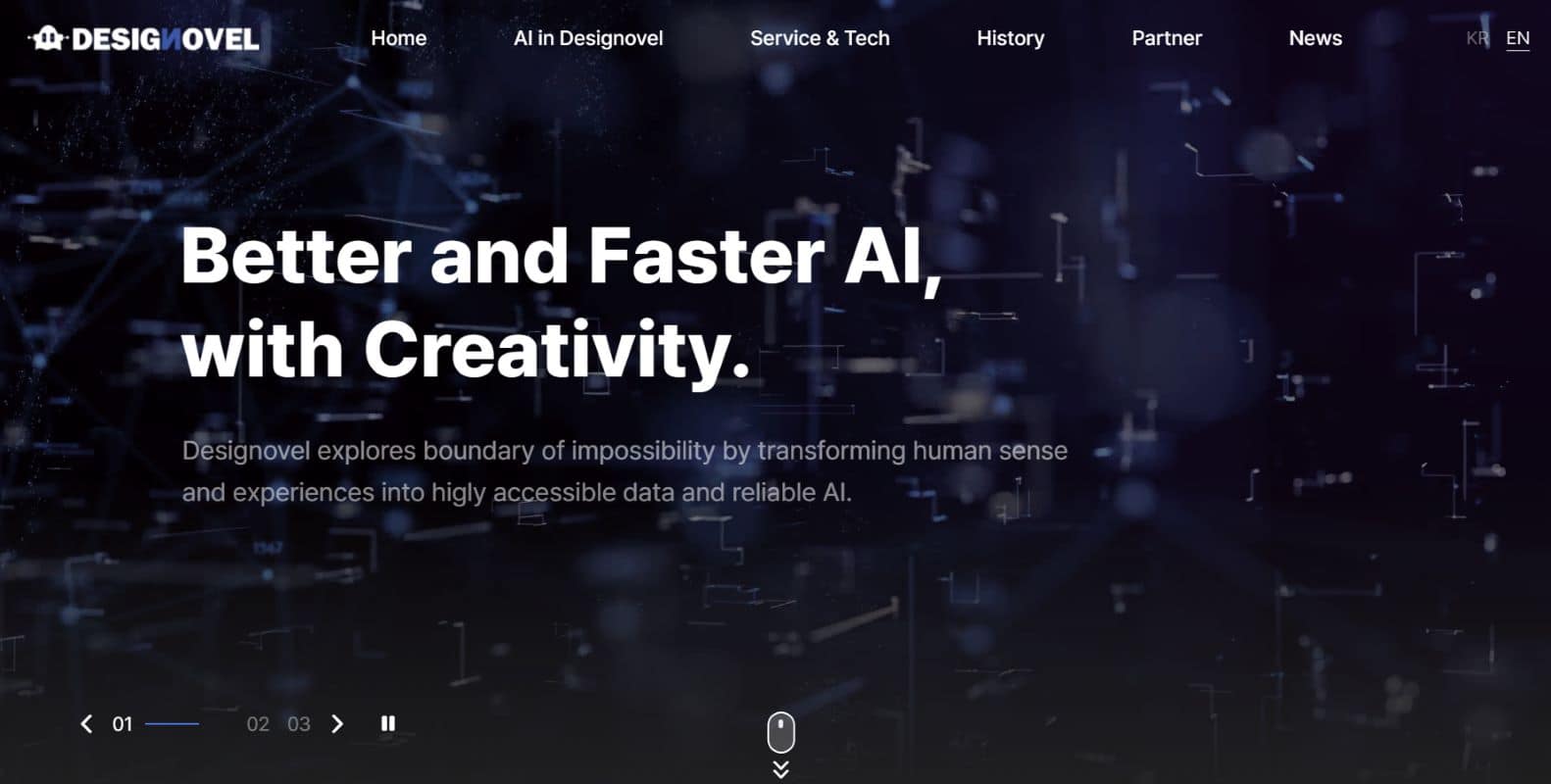 2. VisualHound — Best for Creative Customization
VisualHound is another efficient AI image generator for clothing brands that will help your business reach immense heights. This AI tool allows designers to experiment with unlimited designs and create exceptional fashion products. All you need to do is simply enter a suitable prompt and you will obtain endless images for your clothing brand.
This platform offers not only a cost-effective but also a time-saving method to revolutionize the designing procedure. Users can try out different styles, patterns, fabrics, textures, and colors to explore their type and create realistic-looking images of their fashion products using sketches or descriptions.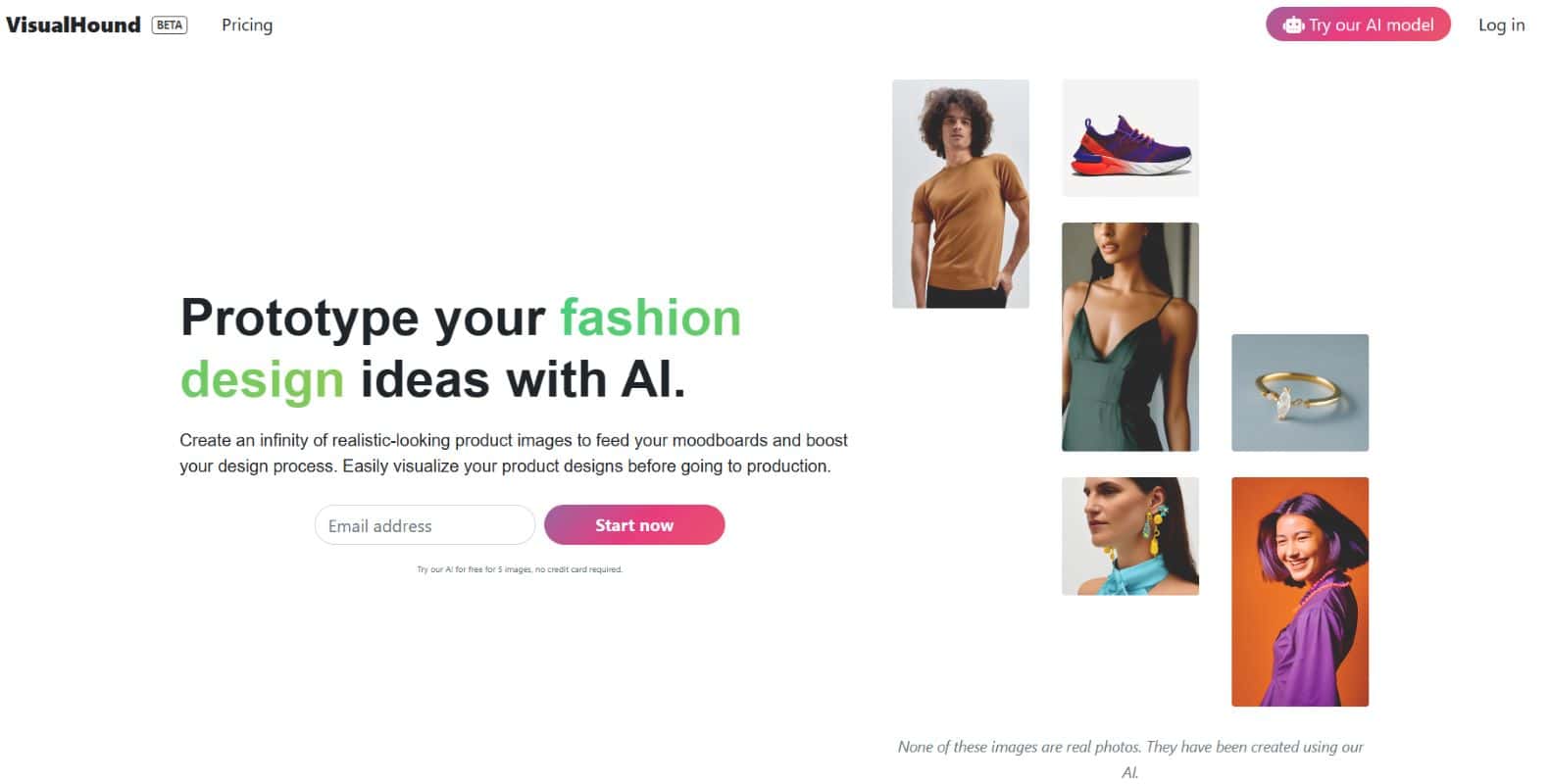 Based on deep learning, VisualHound contains an easy-to-use interface that allows you to generate top-quality images using various inputs. It includes a flexible template library and showcases the creativity of designers by bringing their product designs to life with only a few clicks. 
With its multiple effective tools, you can easily prototype your dream design before its production, So, whether you're a professional or a beginner in the fashion world, VisualHound can guide you through the process of creating elegant designs using AI algorithms.
3. Resleeve — Best for Sustainable Fashion Designs
Resleeve's AI technology allows for instant design generations and real-life photo shoots within minutes. Keeping in view the market demands, this AI tool produces visuals of models and garments, cutting costs and saving time. Explore through countless design variations offered by Resleeve and choose accordingly to your requirements or simply create your own unique style.
Moreover, this AI tool converts your sketches into original product designs that will captivate your customers and meet market demands. It helps in brainstorming ideas and by making use of mood boards, you can let Resleeve create designs that reflect your mood and style. 
Improve the quality of your design by entering a text prompt and take your clothing brand to the next level by using the various features of Resleeve. Its ability to generate authentic and stunning content for your brand and professional photo shoots featuring stylish realistic models makes Resleeve one of the most cost-effective solutions in the fashion industry.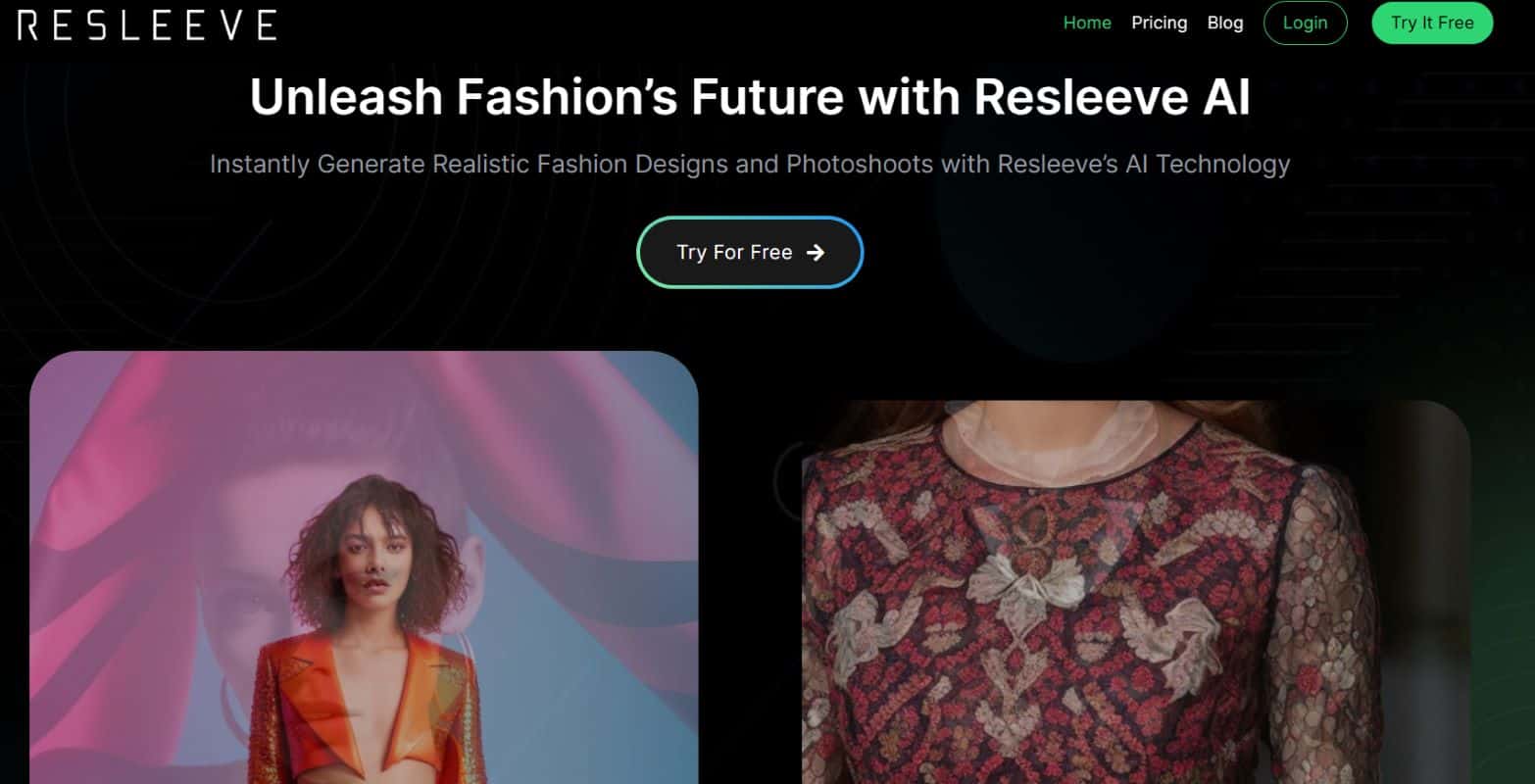 4. Neural Love — Best for Fashion-Centric Art Generation
Neural Love is an AI tool that uses machine-learning algorithms to create and enhance content according to your preferences. This software creates high-quality images and offers many services to boost your design game in the fashion world. Using its advanced technology, Neural Love can help generate various forms of art through its simple prompt-generator.
Designers can opt for Neural Love to create striking visuals and avatars for their clothing brand and boost their digital media presence. The versatility of this platform allows businesses to generate eye-catching designs and art for their audience and stand out among the competitors.
Furthermore, Neural Love focuses on the importance of privacy, keeping your files safe using end-to-end encryption. No installation is needed to make use of this AI image generator. Simply enter your specific keywords or files and get your desired result. Even if you have scarce knowledge related to technology, the intuitive interface makes the whole designing process a breeze.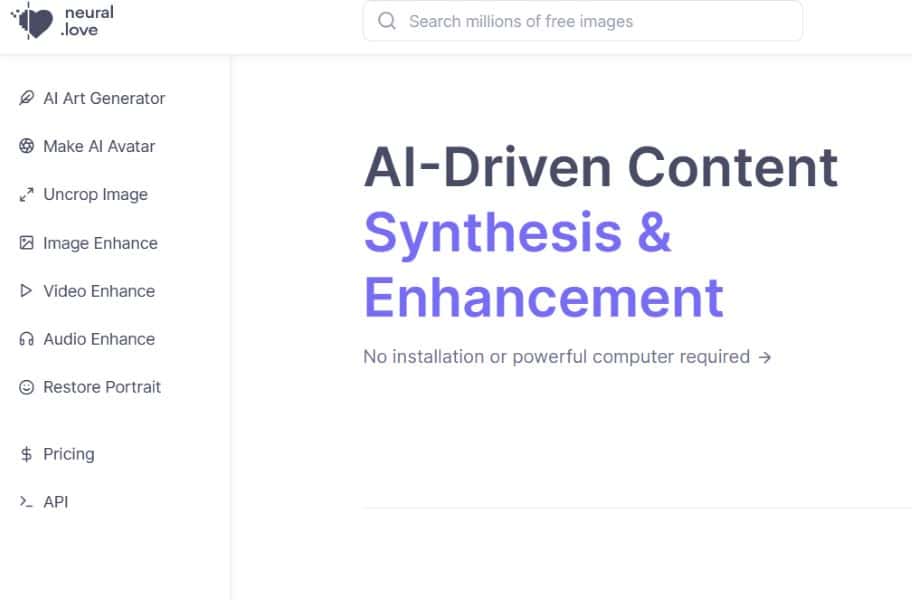 5. ZMO.AI — Best for Hyper-Realistic Simulations
Another platform modernizing the world of fashion with its unique features is ZMO.AI. This artificial intelligence is considered a great solution for saving time and money all the while allowing fashion brands and ecommerce businesses to work efficiently. ZMO.AI enables the generation of realistic AI models to showcase various fashion styles and clothing wear for your brand.
This AI image generator consists of a wide range of features for creating images and 3D designs, as well as editing to increase the quality of your content. It helps in bringing diversity to your clothing brand by giving you access to effective tools, such as creative illustration and generating top-quality model images.
In addition, ZMO.AI allows designers to create models with a broad clothing category including tops, trousers, skirts, dresses, vests, shorts, slings, outerwear, etc. Simply bring your concepts to life by entering a description of your desired product and make stunning designs and photoshoots using this AI tool.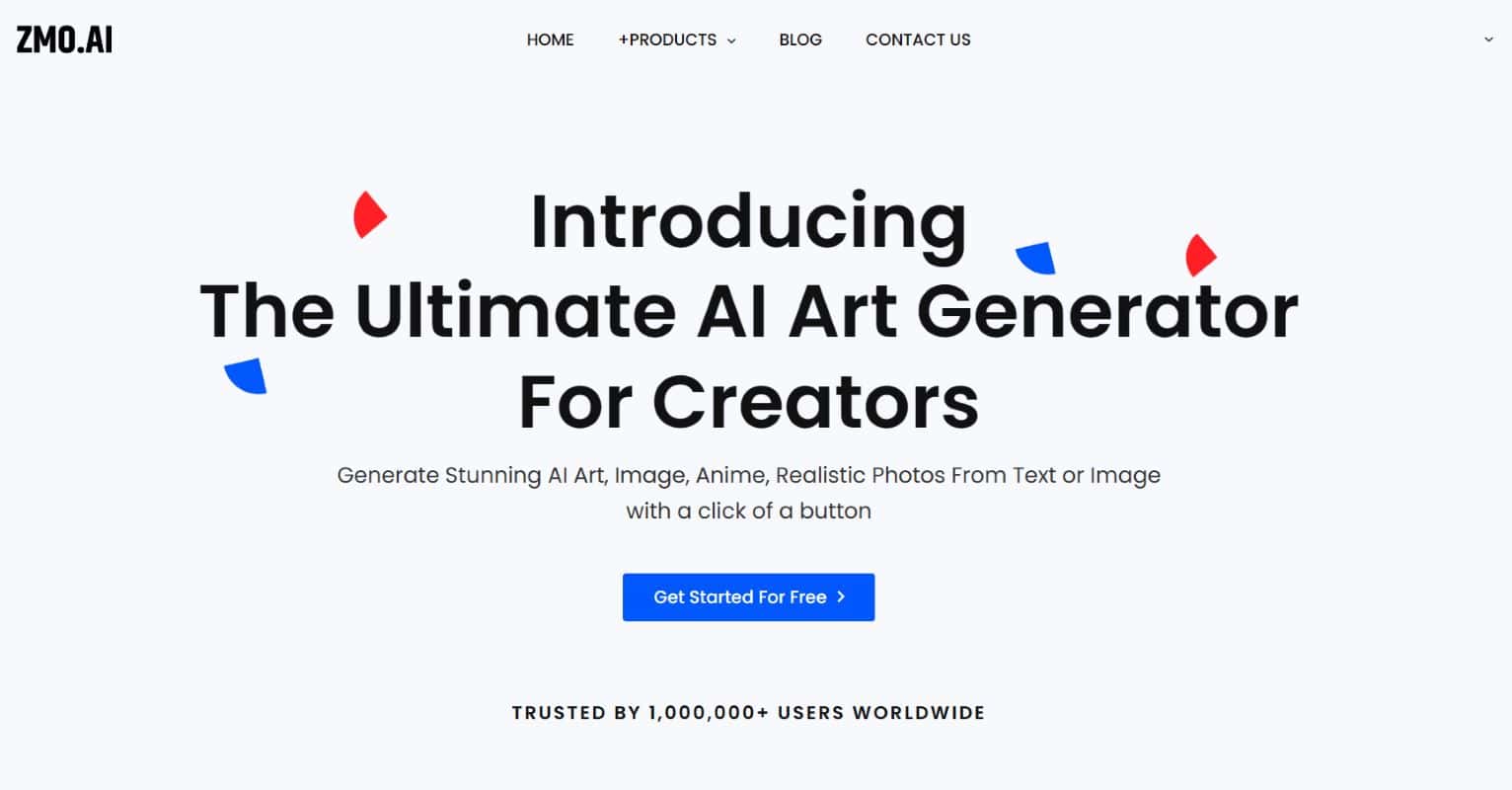 Conclusion
To sum up, all the AI tools mentioned in our article will provide you with efficient results. These AI image generators require minimal effort to produce striking designs that will be adored for their creativity.
Moreover, they aim to revolutionize the fashion industry, and leveraging these technologies is considered vital to boost your brand's effectiveness. Each one of these AI image generators for clothing brands consists of unique features that cater to the user's requirements.