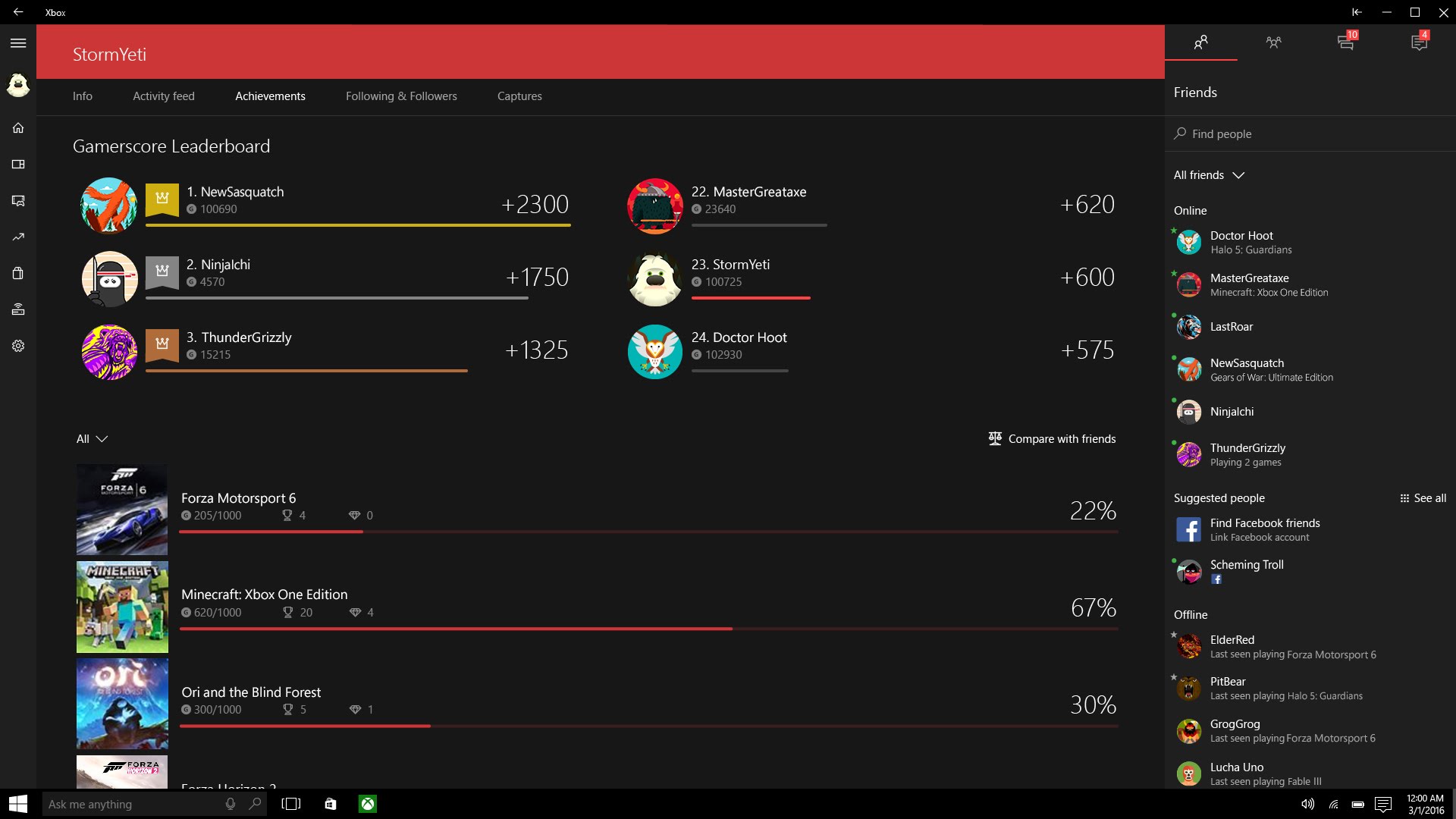 If you happen to check your gamerscore often on Xbox, you may have noticed gamerscore missing. It's been a known problem for a while now where gamerscore will just disappear for a few days, or games will list 0/1000 G even if you've beaten them. It's not a console breaking glitch but it is an annoyance, and it's one that's hopefully been fixed.
Xbox's Mike Ybarra tweeted out yesterday that a fix was deployed on Xbox to prevent this from happening in the future. Achievement hunters need not worry about glitched gamerscores anymore.
A fix for the gamerscore issue where you "lose" gamer score for a few days is being deployed today and should prevent this going forward. Thanks to all who reported and helped the team fix this. #XboxLive

— Mike Ybarra (@Qwik) April 14, 2018
In addition to this, Ybarra revealed in another tweet that the team is looking into including Xbox 360 achievements in your monthly leaderboard score on Xbox One. This has been a highly requested feature from fans.
With more backward compatible games being brought to the catalogue each month, having your 360 gamerscore count towards your monthly total would add a lot of incentive to replay some of your favorite classics. A time frame for when this would possibly release to the public was not revealed.