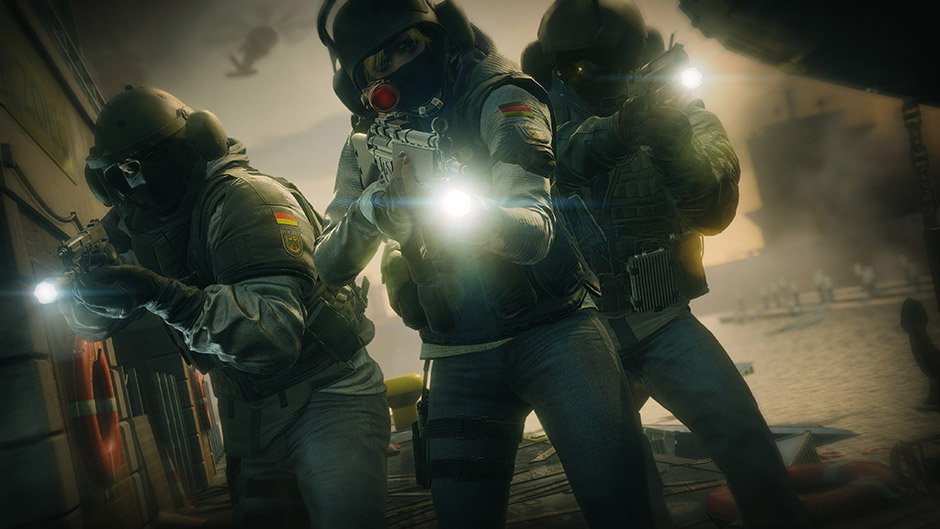 Xbox Live Gold members can play Rainbow Six Siege for freefrom 12:01 a.m. on Thursday, February 2 to 11:59 p.m. PST on Sunday, February 5 as part of Xbox Live Gold's Free Play Days. They will have access to all the maps and modes in the full version, with all of Rainbow's Operators available to unlock as you progress and earn Renown.

If they want to keep playing after this weekend, they can purchase the standard version of Rainbow Six Siege on the Xbox Store online at a 50% discount and retain all of the progress you made during the free weekend.
After more than a year of tweaks, updates, and balancing informed by community feedback, Rainbow Six Siege's team-based matches offer a faster, smoother, more explosive experience than ever. Your friends will have free access to the game as well this weekend, making this a perfect opportunity to put together a well-coordinated team to breach walls, try different combinations of Operators, and take down opponents together in perfect sync.
To download Rainbow Six Siege, click on the Gold Member area on the home dashboard, or download directly from the Xbox Store online.