| Sponsored |
Ever had a problem with your smartphone? Did you accidentally delete some important files? Is your phone frozen on the startup screen? Instead of taking it in for service and shelling out hundreds of dollars, try fixing it yourself! Let's see if you can fix it yourself with Dr.Fone, an excellent data recovery and management app.
Wondershare Dr.Fone is an app available for both Android and iOS that aids in data recovery and management. It's designed to serve as a center for all your mobile devices, including tools like System Repair, Data Backups, and Data Erasers. Let's see if Dr.Fone is the right fit for you.
Key Functions
Wondershare Dr.Fone Phone Manager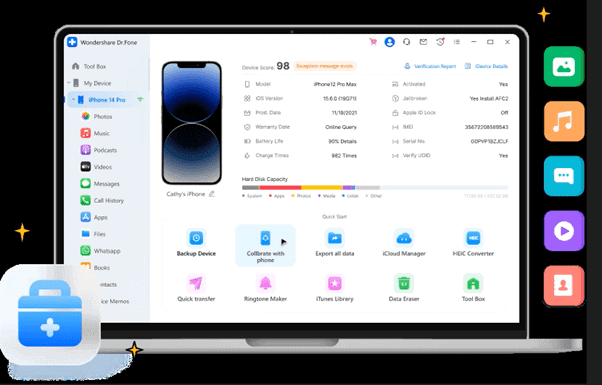 You should check the current condition of your device and then get a report that details any issues that might be present. Simply pressing the button will send the message to the person in charge of providing technical help for Apple and Android devices through iTunes and iCloud.
Wondershare Dr.Fone Air 1 —
Wireless file sharing between laptops, tablets, and smartphones can be arranged using various management tools. It must be compatible with various mobile platforms, information formats, and web browsers.
Wondershare Dr.Fone Password Manager
Dr.Fone Password Manager has nearly all its features except a password manager. You can purchase it alone for $14.99 or as part of the complete suite if you own an iPhone. Although it's advertised as an iOS-only tool, users of Windows computers (but not Macs) can access it.
The app can identify the user's Apple ID and password and check for email addresses, saved credit card information, and login credentials for websites and apps. Both your Wi-Fi password and Screen Time passcode will be stored here.
If you have locked yourself out of your device, it is not booting, or the connected applications are malfunctioning, you may need to use this functionality. It's also a speedy method of regaining access to third-party accounts you've forgotten the password for.
When everything is running smoothly, Apple may remember your Twitter password even after you check out of the app.
Keeper, password, LastPass, and Dashlane are just some Chrome password management programs that can import your iOS device's exported credentials.
Wondershare Dr.Fone Unlocking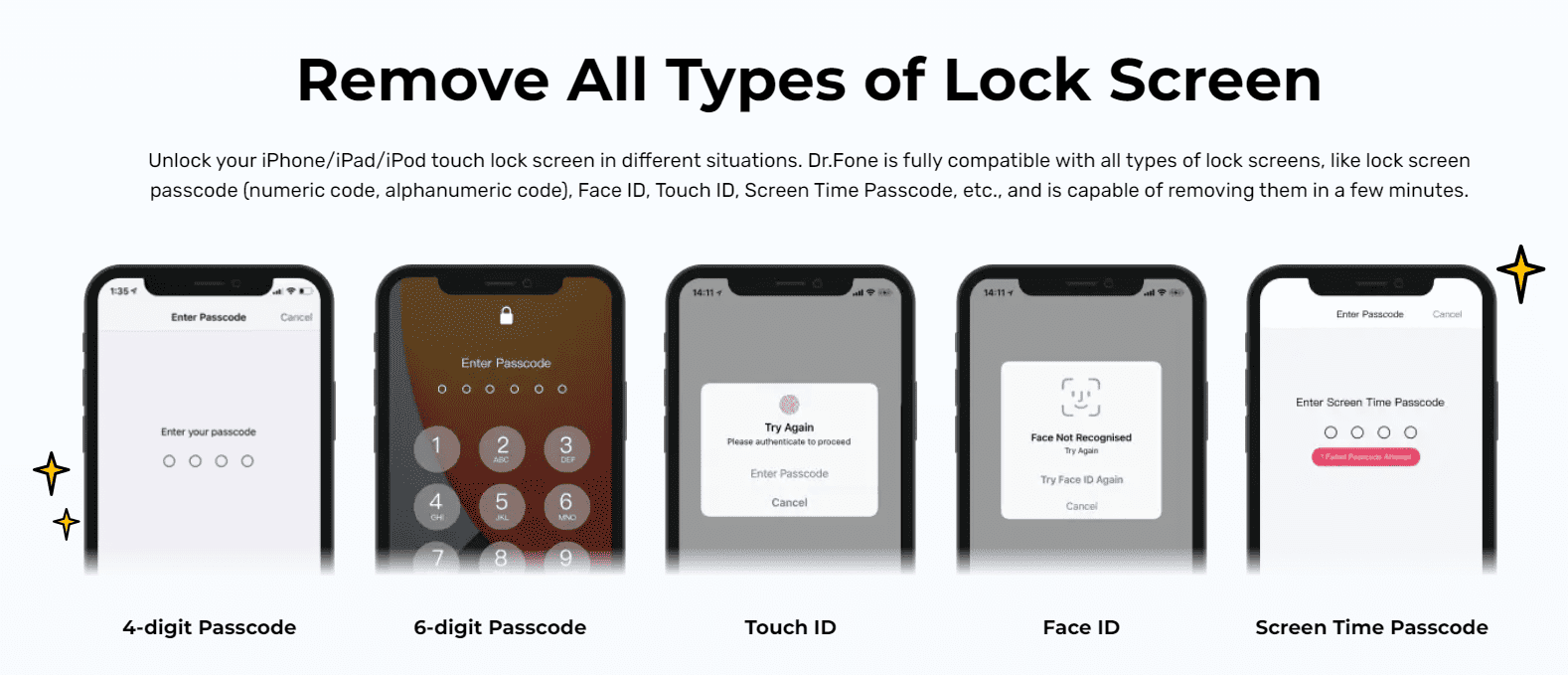 There is no need to enter a password when using Face ID, Touch ID, Apple ID, Screen Time, or iTunes Backup. Unlocking your iPhone does not require you to break into and "jailbreak" your device. Methods for unlocking the MDM system and deleting the MDM profile without compromising any data stored on the device. By unlocking your iPhone, you will be freed from the restrictions imposed on you by your carrier.
Wondershare Dr.Fone Erasing Data
You can improve your phone's performance by deleting unnecessary data. Learn how to manage large files on your iPhone efficiently. If you plan on selling or giving away your device, you should erase all your data first. When data is erased, it can never be recovered. Super simple in every way: There are three steps in erasing data. Give us a comprehensive report after you've looked into it.
Wondershare Dr.Fone Photo Transfer (Mac and IOS)
Once again, Dr.Fone has developed a great new function. Unfortunately, it's incompatible with any operating system save iOS and macOS from Apple. Information can be transferred from a mobile device (Android or iPhone) to a desktop computer by simply copying and pasting. In comparison, Apple makes things far more challenging. Choose the photographs you want to copy from your iPhone to your Mac by tapping the "Photo Transfer" button. It's a simple and fast way to share information between gadgets. You can do so if you don't want to create a "New Album" before exporting the photos to your Mac.
Price
Dr.Fone Full Toolkit: 99.95$
Dr.Fone Basic: 39.95$
Also, there are some other packages you may like
Dr.Fone Data Recovery: 39.95 $
Dr.Fone Screen Unlock: 39.95 $
Dr.Fone Whatsapp Transfer: 21.95 $
Dr.Fone System RepaIr: 19.95$
Dr.Fone Phone Transfer:29.95$
Dr.Fone Data Eraser: 14.95$
Dr.Fone iTunes Repair: 19.95$
Your Phone, Your Way Campaign of Wondershare Dr.Fone
Wondershare, The all-in-one mobile solution Dr.Fone, is hosting a sharing campaign, Your Phone, Your Way. By leaving a comment about a phone you've had the longest and tips for keeping it in good condition, you'll be entered to win AirPods 3, Medio.io, PixCut, and Dr.Fone's license.
Just follow these simple steps and be the winner of this campaign
How to Participate:
1. Follow @wondershare_dr.fone Instagram account
2. Share the first reel to your IG story
3. Comment and tell them, "What problems do you encounter in daily use of your mobile phone? (data backup, file transfer, phone screen locked, etc.)."
Prize:
First Prize: AirPods Pro *1
Second Prize: $50 cash *5
Third Prize: Dr.Fone 1-month free license*10
Product Review
The feature set included in Dr.Fone is extensive, but despite this, it is well-organized and easy to use. You can use it to manage the data on your phone, create backups, and restore it whenever you need to.
Even if the discount is considered, the suite's total cost remains substantial. A payment plan broken up into monthly installments may work best here. However, because a single instrument can serve a multitude of tasks, even people with limited financial resources can afford to purchase it.
Amazing support for several platforms is especially helpful if you have a sizable budget and a wide range of devices running various operating systems. Regarding pricing, it's unfortunate that Apple customers who use iOS receive the short end of the stick.
Wondershare's Virtual Location, Wondershare Inclowdz, and Password Manager for desktops have all become mainstays in the company's product lineup.
Interesting facts about Wondershare
They are born with a creative spirit. Flimora, Uniconverter, MobileTrans, Pixstudio, Pixcut, and PDFelement are just a few services they offer. And Wondershare Dr.Fone is one of their most popular services. Their technology is so advanced that it allows them to serve millions of customers in over 150 countries with easy-to-use and highly functional software.