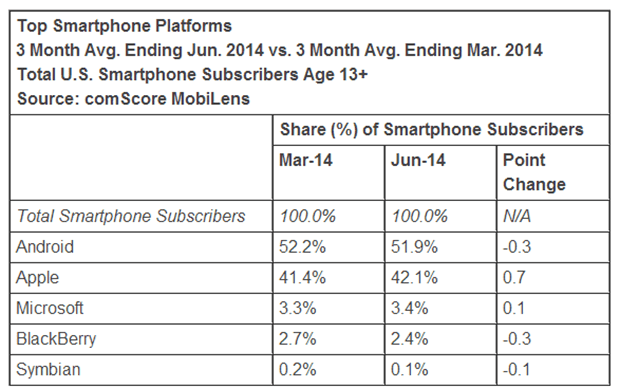 Comscore reports that the smartphone market has seen strong growth over the last quarter, and has added an extra 4 million users April-June 2014 period compared to the March-May 2014 period, totalling 173 million smartphone users.
While Windows Phone managed to maintain their share of US smartphone users at 3.4% since last month's report, the growth in absolute number of smartphone users has meant that the OS has picked up 136, 000 new Windows Phone users since the last period, and 400,000 new Windows Phone users compared to the previous 3 months ending March 2014.
Hopefully the arrival of new handsets in the June/July period and the associated marketing will result in further boost, not just in the number of users, but also Windows Phone market share.
See the full Comscore report here.