Microsoft is releasing a new cumulative update for Windows 10 Version 1511 today. The latest cumulative update, KB3176493 brings the build number to 10586.545. If your Windows 10 PC is still running Version 1511 (aka the November Update, the update should be available for you. As you may expect, the update does not include any major bug fixes or improvements as the November Update is no longer the latest release of Windows 10. That's because Microsoft released the Anniversary Update for Windows 10 (Version 1607) just last week, but the update is only available for PCs — but it'll be coming to phones at a later date. Alongside Version 1511, Microsoft has also released a new update for Version 1507 (KB3176492).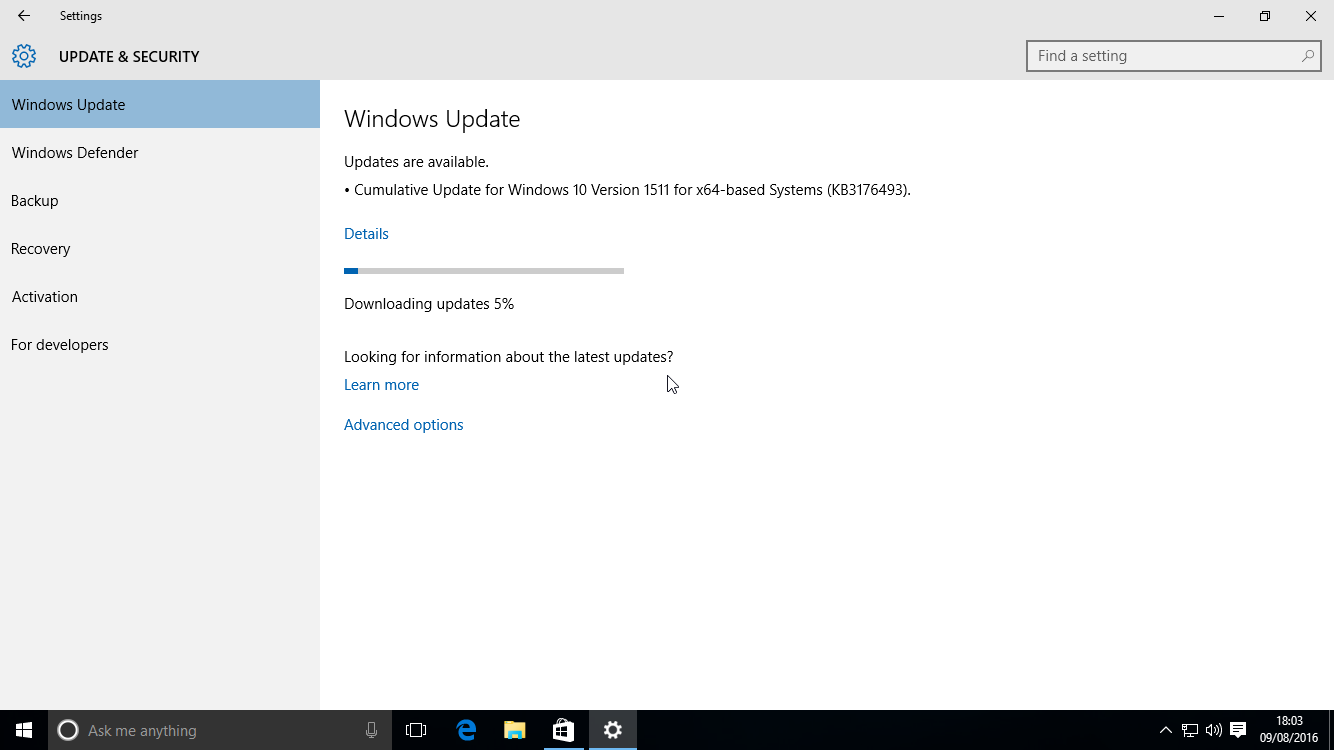 Here's the changelog for the latest update:
Improved reliability by allowing more time for devices to recover from connected standby mode.
Addressed issue affecting some devices with Bitlocker enabled that didn't start up to the BitLocker password entry screen.
Addressed issue with MouseUp and MouseDown events not working correctly when using a scroll bar in an Inline Frame (IFrame).
Addressed issue that delays the display of content when resizing the Internet Explorer 11 browser window.
Addressed issue with special keys and mouse clicks that don't work on devices when Remote Assistance is in session.
Addressed issue with rendering multi-pixel points in Web Graphics Library (WebGL).
Addressed additional issues with certain devices that can't transition from connected standby to sleep mode, updates not installing, and Internet Explorer 11.
Security updates to Internet Explorer 11, Microsoft Edge, Kernel Mode Drivers, Windows Authentication Methods, Microsoft Graphics Component, and Kernel Mode Blacklist.
It is worth noting that the update doesn't seem to be available for Windows 10 Mobile devices just yet, but we'll update this article when the update is also available for phones.
In the meantime, if you want to get the latest update on your device, just head over to the Settings app, click on Update & Security and then check for updates.