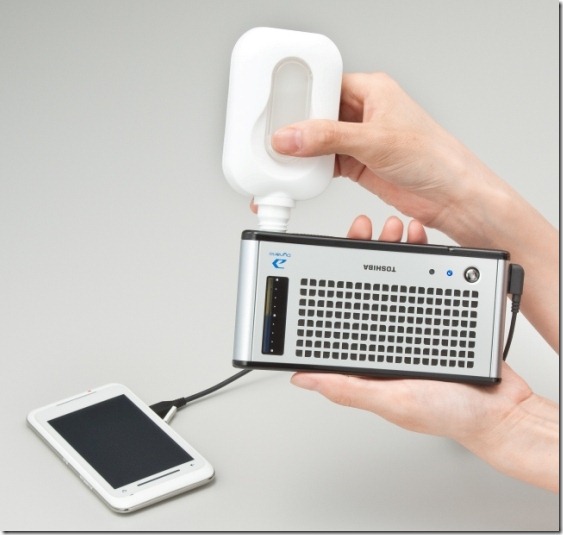 Toshiba's TG01 doesn't exactly last very long with its 1000 Mhz processor and 1000 mAh battery.  Toshiba has however come up with a solution – the first commercial fuel cell, designed to charge small electronics.
Called the Dynario, Toshiba will be offering the fuel cell as an external accessory for around 220 Euro in Japan. The fuel cell will contain enough methanol for 2 full charges, and Toshiba will be selling additional methanol containers with 50 ml in each, enough for 3 refills.
The main advantage of the fuel cell recharger is being able to re-charge your recharger anywhere, and being able to do this with a quick 20 second injection of methanol, rather than 2 hours on the charger.
Only 3000 units will initially on offer, with expansion to other countries considered depending on market response.
Via Mobinaute.com