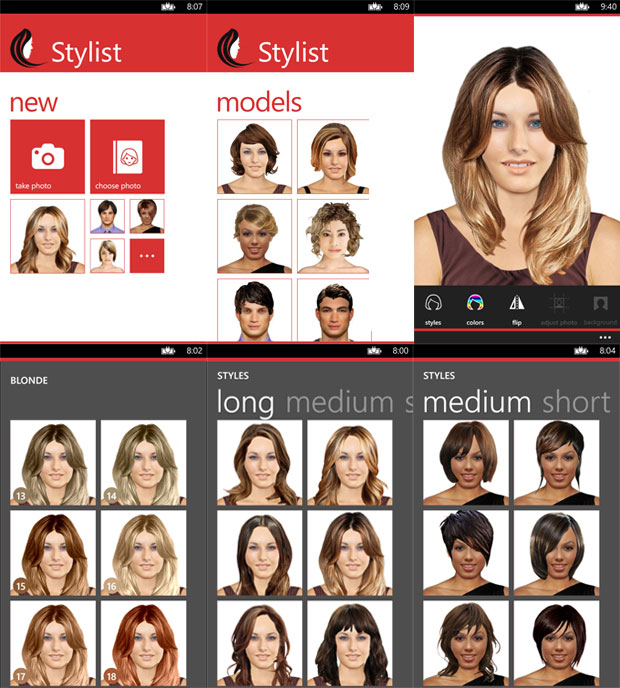 Stylist is an application to help you change your hairstyle and hair color before you get a haircut. The app has plenty of hairstyles both for women and men with plenty of hair colors to let you pick from. Hairstyles are categorized in 4 groups to help you browse them easily and you have 7 categories for colors. Moreover, you have the option to use your own picture or using the predefined models to try the hairstyles and colors. After picking each style will smartly place on your head.
Some key features:
Plenty of hairstyles for women & men (almost 270)
Various hair colors (more than 100)
Preview Headshot in styles & colors list
Smart placing hairstyle on head
Modern and easy to use interface
Share the result with your friends via email, Facebook, twitter and …
Save file for later edit
Edit hairstyles to adapt better with the face
Integrated with Fantasia Painter app for further edit
Stylist is $ 1.99 but it supports trail version. In trial version you can try 24 hairstyles (6 in each categories) and 6 hair colors. This would help you to see the results before buying the app.
You can get the Stylist in Windows Phone Store