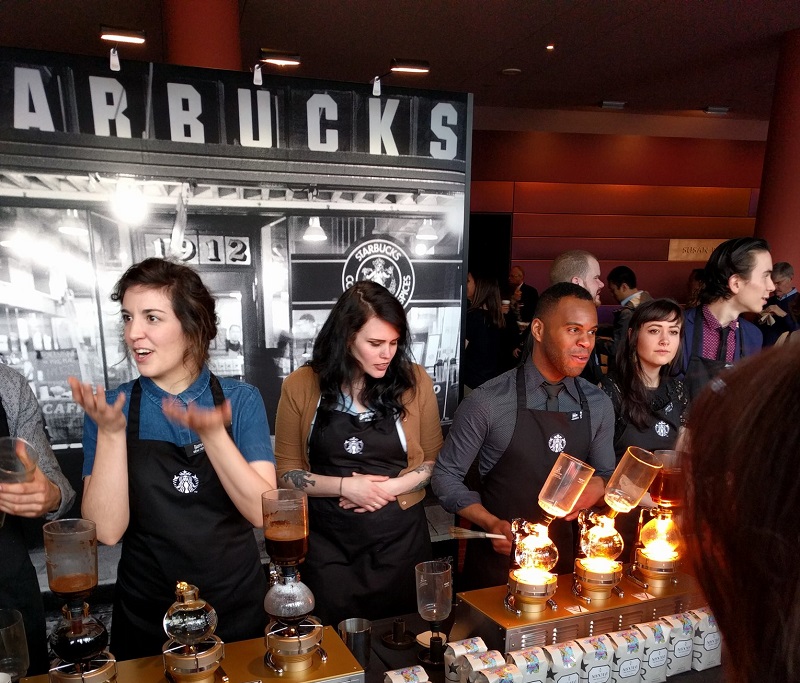 Starbucks has one of the largest mobile payments systems in the world, with more than 1/5 of their regular users paying for their regular brew using the Starbucks app.
This of course does not include Windows Phone users, who, unless they have a Microsoft Band, do not have access to an official app for their OS.
It seems this is set to change, with Janet Tu, reporter for the Seattle Times, reporting that the company is soon set to release an app for Windows Phone.
Starbucks says it will be releasing a Windows Phone app soon. #sbuxmtg2016

— Janet Tu (@janettu) March 23, 2016
The news was announced at the company's shareholder meeting in Seattle, currently ongoing.
Of course there are already official Starbucks apps for Windows Phone in Russia and Mexico, and even third party apps like Latte Locator but if you are holding out for the real deal it seems you will not have too long to wait.
Update: Geekwire has more detail, and reveal Soon is pretty soon.
According to former Kevin Johnson, Starbucks President, COO and ex-Microsoft Windows division president the app should hit our OS by June at the latest.
"[Our] team has been working in partnership with Microsoft and we are within 30 to 45 days of releasing a Windows Phone app," said Johnson at Starbucks' shareholder meeting today.
Your coffee will likely get cold before then, but the good news is that it should pretty easy to order another when the app actually arrives.