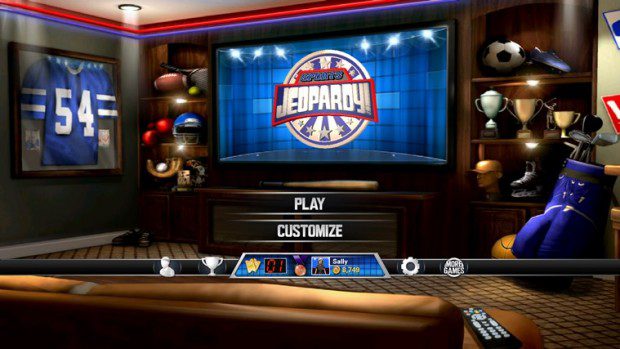 The Sports Jeopardy app is now available for download from Windows Phone Store. In this new game, you you get to take on the toughest, sharpest, most obsessed sports fans with hours of addictive trivia play.
App Description:
Are you up all night setting your fantasy line-up? Do you think you're the biggest fan of your college team? Does your schedule revolve around your favorite sports games? Prove that you are the ultimate sports fan and put your sports knowledge to the test! From the creators of the #1 Trivia Game, Jeopardy!, comes the fun and addictive game for every sports fan.

Challenge your friends, another sports fan, or play on your own with thousands of sports-themed clues that combine the thrill of sports trivia with the fun and excitement of playing Jeopardy! Leveling up, stats tracking, and character customization add to your bragging rights. It's time to step up to the plate and see if you have what it takes to be the next Sports Jeopardy! champion.

• Compete with others: Challenge other sports fanatics in a turn-based multiplayer mode.

• Test your Knowledge: Step up to the podium and get ready for thousands of clues, ranging from sports stats to cultural references.

• Level Up: Progress through the ranks and see how fast you can go, from being a Waterboy to becoming a Legend, as you unlock new challenges and achievements.

• Power Up: Boost your score with in-game Power-Ups. Use "Time Out" to give yourself more time on clues or "Double Down" to up the ante with an extra Daily Double somewhere on the board.

• Customize your game: Use sports-themed podiums, jerseys, accessories for your avatar, and much more.
Download it here from Windows Phone Store for $1.99.