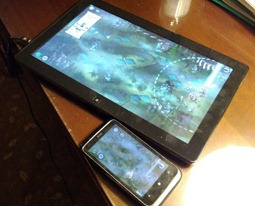 Skulls of Shogun has been bubbling under for a while now and we have been waiting since at least April last year but if this E3 trailer is any indication the cross-platform Xbox Live game should finally be making its way to Windows Phone soon.
The game will be available for Xbox Live Arcade, Windows 8, and Windows Phone and has its roots in  turn by turn strategy games.
On some platforms it will feature 4-player local and networked multiplayer but the specific features of the Windows Phone game has not been released yet.
Read more at www.skullsoftheshogun.com.
Via The Verge.