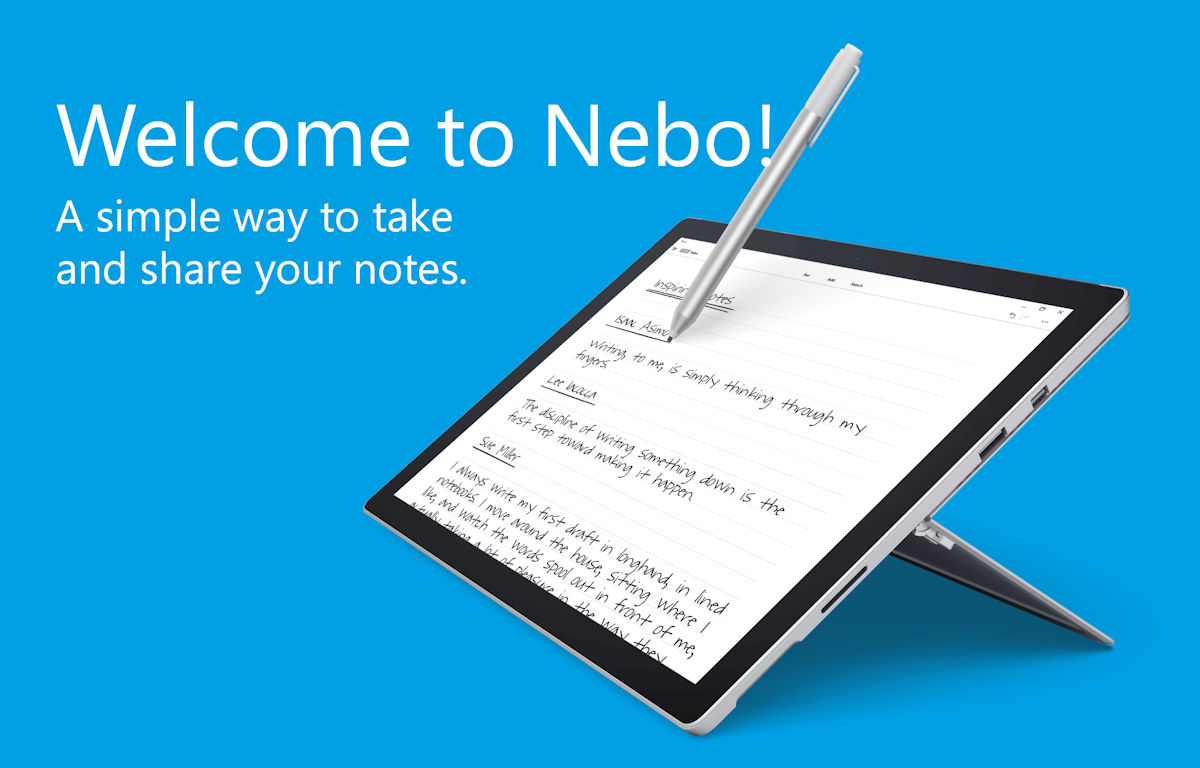 I wrote two week ago that I felt Microsoft needed a pen-focussed operating system.  If you agree but can't wait for Microsoft to get itself in gear you may love Nebo by MyScript, who's spectacular note-taking app will make you ask "What Courier".
MyScript is a pioneering market leader in accurate, high-performance handwriting recognition and digital ink management technology.
Their Nebo app lets you take handwritten notes, draw, edit and then format your notes quickly and easily.  It then lets you instantly convert and transport them as digital documents.
"Digital ink innovations have remained stagnant over the last decade providing only limited capabilities. Current ink technology only allows the capture and display of digital ink on device surfaces much like ink on paper," said Paddy Padmanabhan, CEO, MyScript. "Our new interactive ink technology combines the flexibility of pen and paper with the power and productivity of digital processing to create the best user experience in dynamic digital handwriting."
"We're excited to officially launch Interactive Ink technology and offer our application toolkit to independent software developers and OEMs across the globe," said Gary Baum, vice president of marketing, MyScript. "Interactive Ink technology dramatically advances the digital ink human machine interface and enables digital handwriting in unprecedented ways."
Nebo relies on an active pen like on the Microsoft Surface, so it not usable by just any touch-screen PCs.
See Nebo in action in the video below.
The app is free for a limited time (normal price $8.99), so grab it while you can at the store below.