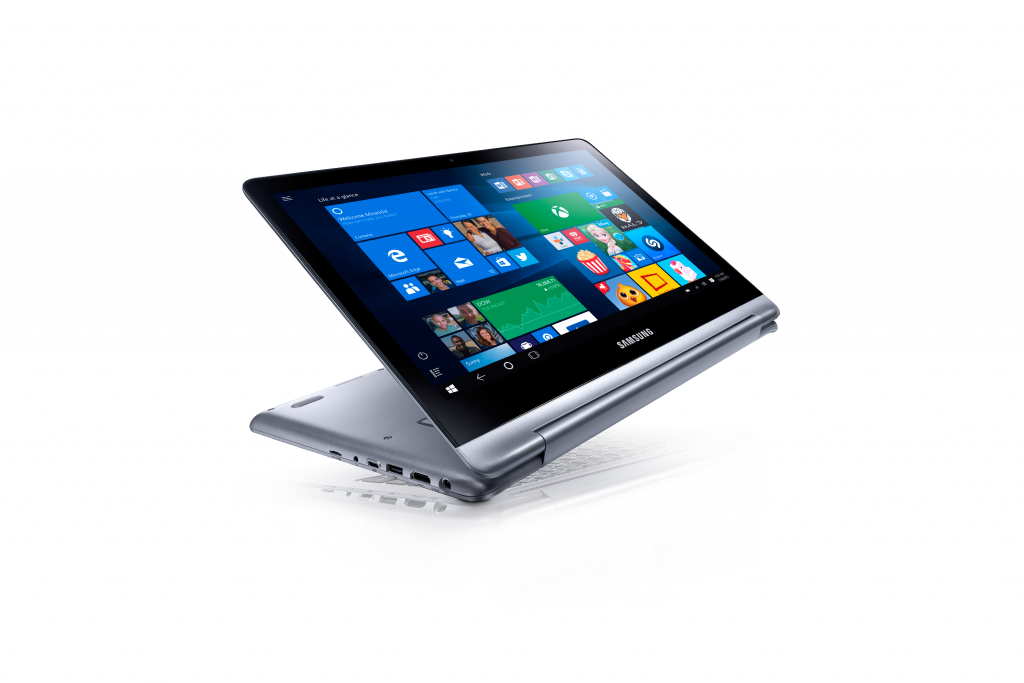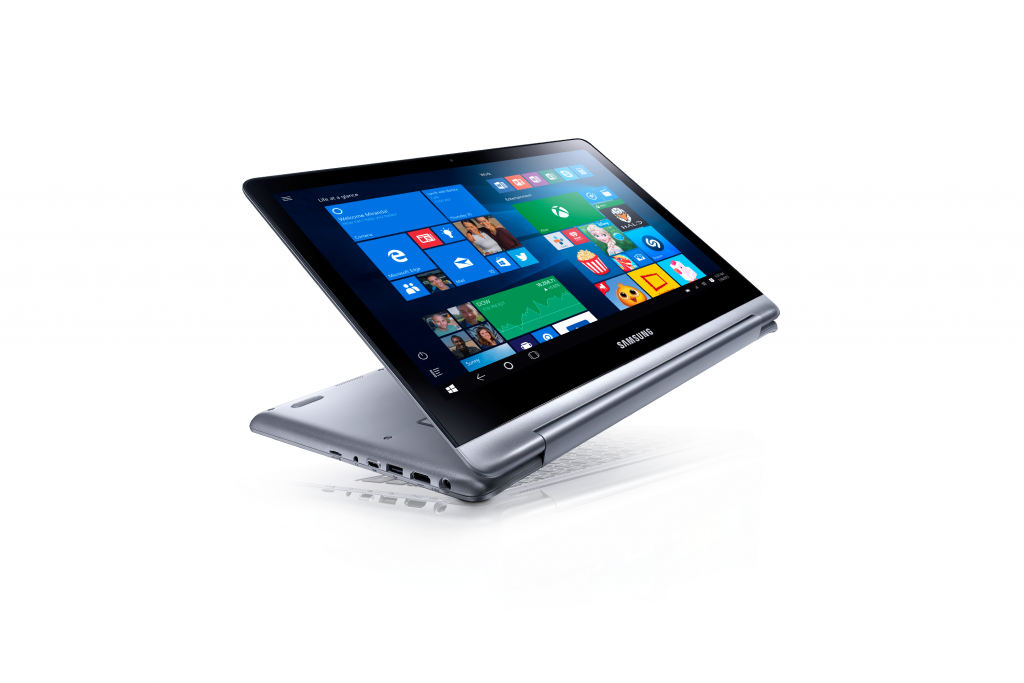 Samsung today announced the new Notebook 7 Spin device with Windows 10. The company's latest Windows 10 device comes in two sizes: a 15.6-inch variant and a 13-inch variant.  The device comes with an Intel Core i7 processor (and you can also get it with a Core i5 processor), 1TB of internal storage, and up to 12GB of RAM. According to Samsung, the 15.6-inch variant of the device can be fully charged in just 90 minutes while the 13-inch variant will take 100 minutes to be fully charged.
Here are some of the features of the device:
Powered by Windows 10
The Intel Core i5 or i7 processor, an impressive 1 Terabyte hard drive, ample RAM (up to 12GB) and upgradable SSD options allow you to accomplish everything you need to without the loading times.
With just 20 minutes of charging, battery life is extended up to two hours. In just 90 minutes, the 15.6-inch notebook will be fully powered, while the 13-inch reaches a full charge in 100 minutes.
The 360-degree touch display offers incredible viewing angles. This PC can be transformed into three adaptive modes: use it as a notebook to touch and type as you connect with friends, stand it up to enjoy the latest movie in tent mode, or switch to tablet mode to surf the web.
The auto-backlit keyboard allows for comfortable typing in low-light conditions. The keyboard is ergonomic and convenient, with useful hotkeys that give instant access to functions most often used.
Built with a Full HD touch screen with Video HDR mode, content is sharper, colors are more vivid and textures truly pop. Video HDR mode instantly optimizes the video experience, so that every little detail comes to life.
The Notebook 7 Spin will be available on June 26 at BestBuy and Samsung's official website, starting at $799.99.