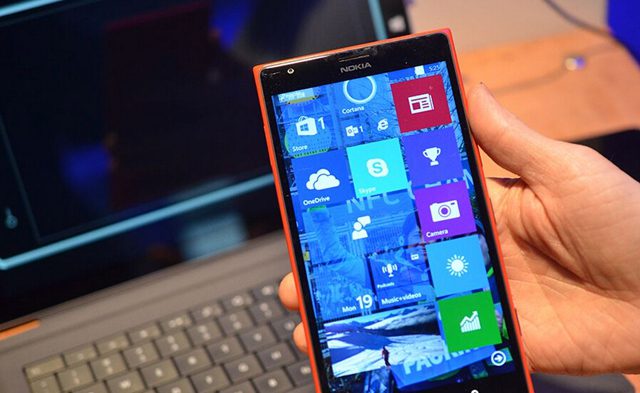 WPDang, a China-based Windows Phone site with their ear close to the smartphone manufacturers, reports on a tip regarding upcoming Windows Phones.
As widely expected the tip suggests we will see two Windows Phone 8.1 handsets at Mobile World Congress 2015.  The handsets are expected to be mid-range and low-end devices, and while WPDang did not identify the handsets one of them is expected to be the Lumia 1330 which has already been widely leaked.  There has also been rumours of a cheaper Lumia 830, the 830, with a cheaper Pureview camera and less storage.
More interesting however is news that Microsoft will launch a high-end Windows 10 handset between May and June 2015, which is much earlier than the August range we have come to expect. NokiaPowerUser suggests this device will also feature 3D Touch, and also agrees with the rumour that Windows 10 handsets may hit the market in Q2 2015.
While the rumour has a lot of support, and we have indeed already seen Windows 10 running on phones, with a February ETA for the PhoneInsider program, I still think its more likely than not that devices will be launched towards the end rather than the beginning of summer.
What do our readers think?