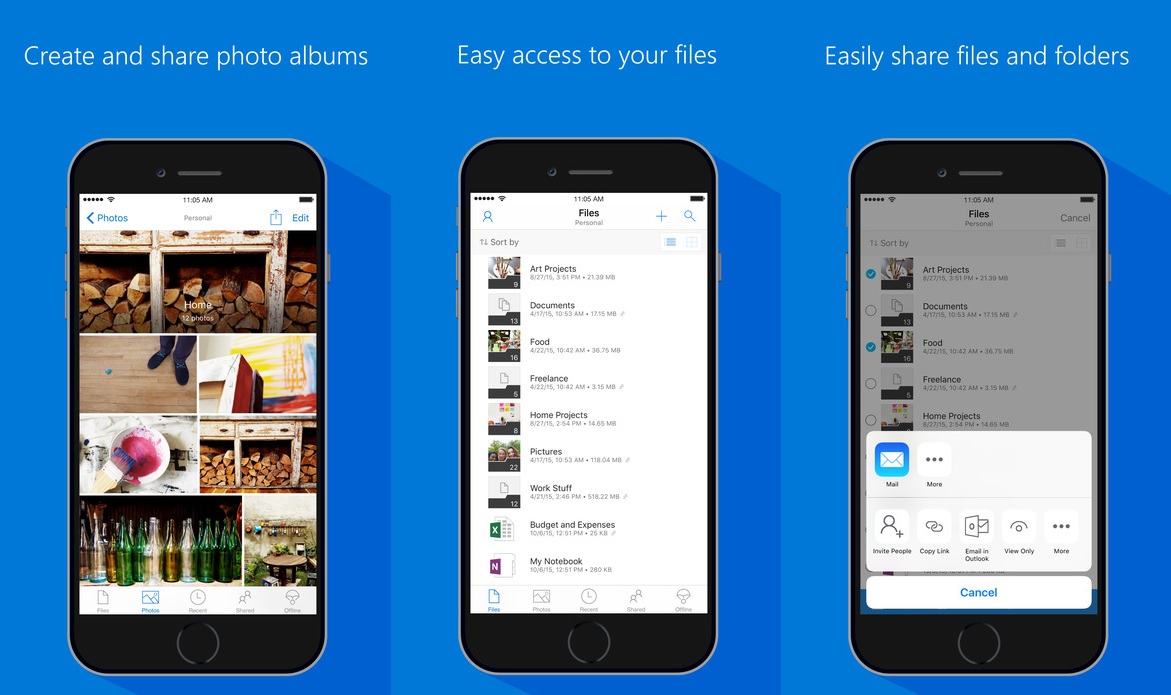 Microsoft today released a minor update (v10.3.3) for their OneDrive app for iOS devices. This update does not include any new features, but it includes some optimizations and fixes several bugs and crashes. Find the list of fixed bugs below.
A bug with the title field being empty when trying to rename or create a folder. (Special thanks to everyone who reported this)
A bug where your offline PDFs sometimes wouldn't open.
An issue where the photo you had opened would change while camera upload was running.
A crash in the Files app as well as in the iMessage app.
An issue for devices using Proxy Automatic Configuration.
Download the updated app here from App Store.