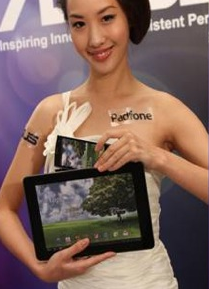 Speaking to Financial Times, Nokia's outgoing chairman Jorma Ollila said the phone giant was looking to will launch a range of tablets and "hybrid" smart mobile devices with exciting "form factors" for devices and exclusive services.
"Tablets are an important one, so that is being looked into, and there will be different hybrids, different form factors [handset designs] in the future."
Ollila did not explain what a so-called hybrid device would be, but possibilities which come to mind include large-screened  "fablets" like the Galaxy Note or other combinations of phones and tablets like the Padphone, where the phone slides into a tablet.
Commenting on the progress of their switch to Windows Phone so far he said:
"[I am] happy with what is happening. When you have such strong competitors in the marketplace it will take a bit of time but things are going well," he said.
Explaining the need for the switch he said:
"Four years from mid-2008 to today the returns have not been where they should have been. The company saw it and it was broadly accepted but the software capability and particularly the platform software knowhow was not there.
"The competitors were faster, and bringing their solutions to the marketplace faster."
However he said that the combination of new products and Nokia services would "make a difference". Mr Ollila said the company was now "on time" with product delivery.
What do our readers think of these new promised radical form factors.  Would it be a distraction from the actual phone market with low returns, or is it just what Nokia needs to differentiate itself? Let us know below.