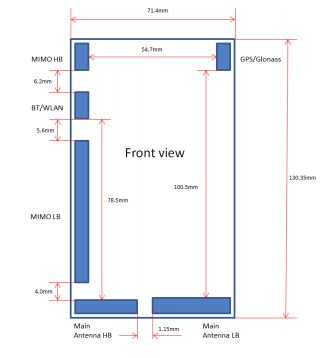 A new Nokia device passed through FCC today. The device named Nokia RM-877 comes with AT&T LTE band support, pentaband HSPA+ / WCDMA and quad-band GSM / EDGE. Apart from the cellular bands, the device will also have NFC, Bluetooth and dual-band WiFi. The device will be of 130.35mm tall and 71.4mm wide and from all these you can guess it could be the upcoming Nokia 'EOS' device for AT&T which is to be revealed on July 11th.
Engadget went deep into the documents and found some more references pointing to Nokia 'EOS'.
As we continue to look through the documents, we've noticed mention of the device being tested with a "camera grip" (model PD-95G). It definitely gives us more reason to believe this is the EOS.
Are you ready for the 'Zoom reinvented' event next month?