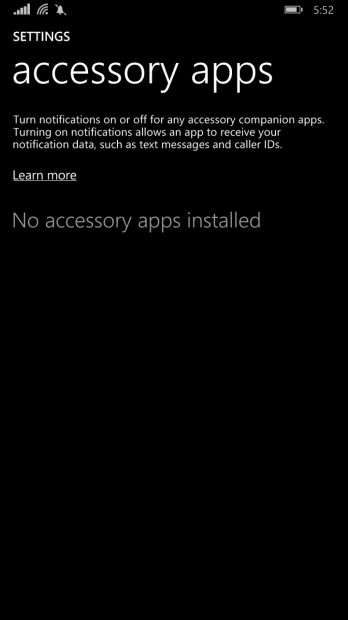 If you have updated your Windows Phone device to WP8.1 Update, you would have noticed the new accessory apps under settings. This new settings will allow you to turn notifications on or off any accessory companion apps. Right now, we don't have many apps that could take advantage of this new feature in Windows Phone 8.1 update. But this strongly hints that Microsoft may have added native support for its upcoming smartband/smartwatch accessory.
Also, the Windows Phone 8.1 update code reveals that the new APIs have been added to support all kinds of notifications and actions from a companion app/device. Even if Microsoft didn't release their smartphone/smartband, developers of accessories like Nike, Adidas, Pebble and others should find it easy to port their Android/iOS implementations to Windows Phone platform. What do you guys think?
Read the revealed code posted by Jeremy Sinclair,  here.
Source: Reddit