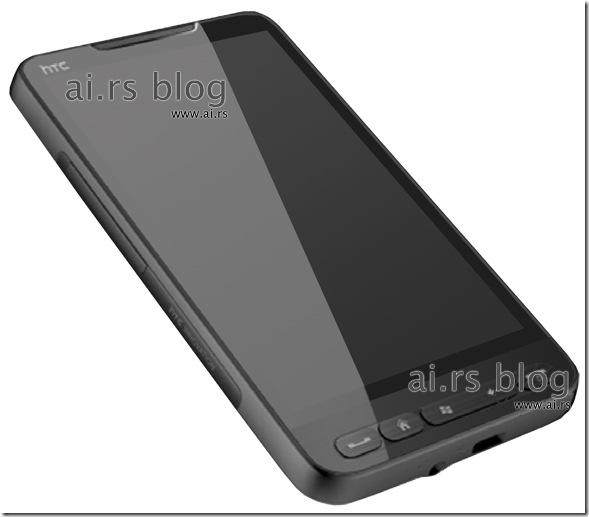 AI.RS has surfaces some more pictures and specs of the HTC Leo, and the device is pretty cool. The device is expected to be 121x67x11 mm, 4.3 inch capacitive WVGA screen, 1 Ghz processor, 5 megapixel camera (no 8?) and finally a dual LED flash.
This makes the device slightly thicker than the TG01 at 129 x 70 x 9.9 mm, but slightly less tall and wide, and significantly larger than the 115 x 62.8 x 12 mm HTC Touch HD.
Thanks Msav for the tip.