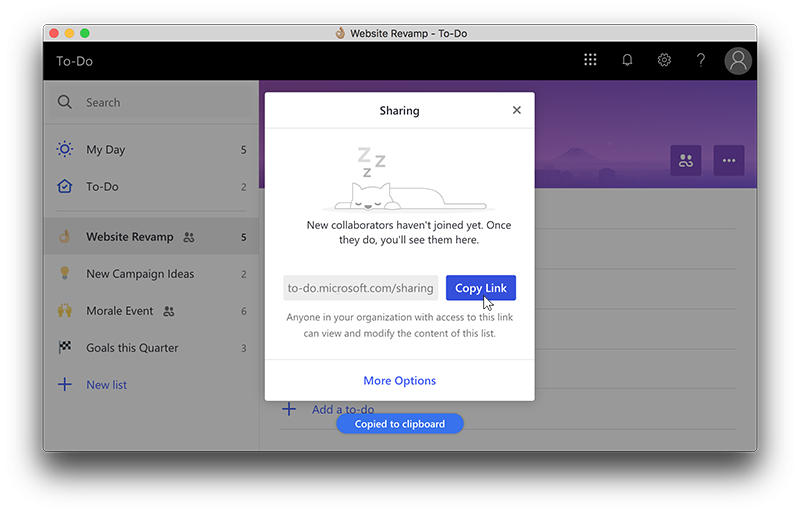 We posted a few days ago that Microsoft To-Do List Sharing was coming soon to the Windows 10 app, and now, in a blog post, Microsoft confirmed that the feature will be hitting our devices shortly.
Version 1.32 of the app will let you create a Share Link which can be shared with your team, family and friends via email, SMS or app of your choice.
Sharing can be controlled after the link has been shared, with the owner able to turn off sharing after the task is completed.
The extremely useful feature will begin rolling out to Microsoft To-Do for iOS, Android, Windows 10 and the web in early June.
Find the app in the Store here.
Via Tero Alhonen