In Berlin at IFA 2016 today, Mercedes-Benz announced that the automaker is teaming up with Microsoft to bring a new feature called "In Car Office" to Mercedes cars. In Car Office will bring Microsoft Exchange integration to your car's dashboard, allowing you to view your work calendar on your car's dashboard. Additionally, In Car Office will be able to know when you have an appointment for a conference call and it'll also be able to make calls via the in-car voice call system depending on your schedule. Lastly, In Car Office will also be able to detect when you have an appointment and provide navigational direction for your destination automatically.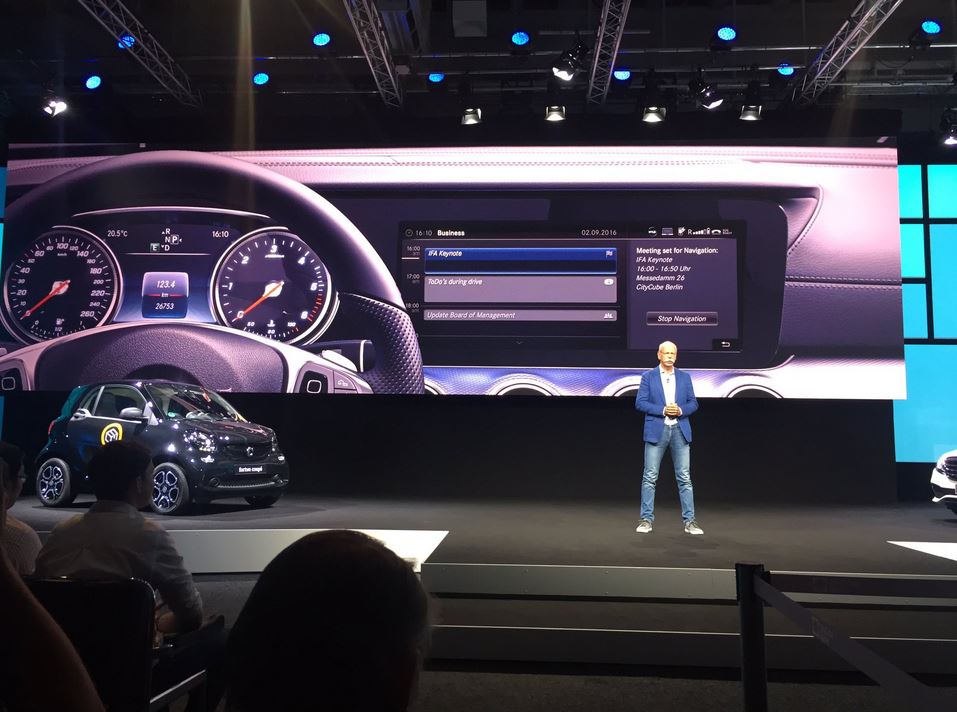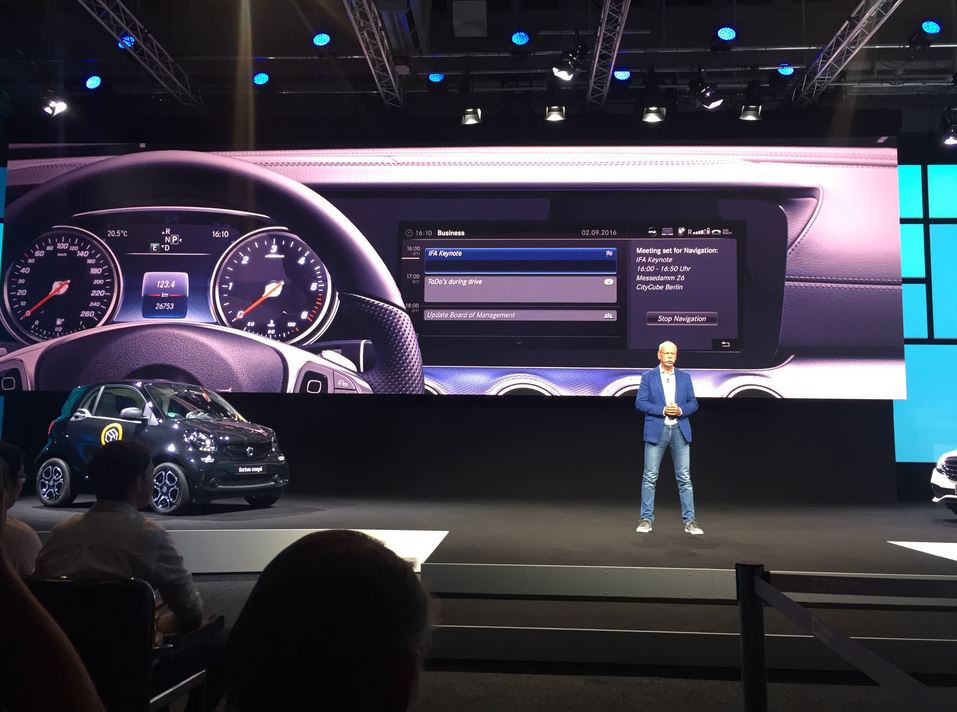 This isn't the first time Microsoft is teaming up with an automaker to brings some of its services to your car. Harman and Volvo teamed up with Microsoft to integrate some of Office 365's key features into its car earlier this year. Unlike Google and Apple, Microsoft doesn't seem to be working on its own self-driving car — instead, the company wants to build the operating system for a self-driving car. Just back in July, Microsoft's Peggy Johnson stated:
"We won't be building our own autonomous vehicle, but we would like to enable autonomous vechicles and assisted driving as well. We can certainly do the operating system of the car. You're sitting in the car for many, many minutes a day. Can that be part of your new office, can it be your new desk, a place where you actually get work done? We believe it can. Each of them [automakers] had a little something different that they wanted, and we were able to help enable them."
In case you are wondering, Microsoft and Mercedes-Benz plan to release this feature for Mercedez vehicles in the first half of 2017. What do you think of Microsoft's partnership with Mercedez-Benz? Let us know in the comment section below.