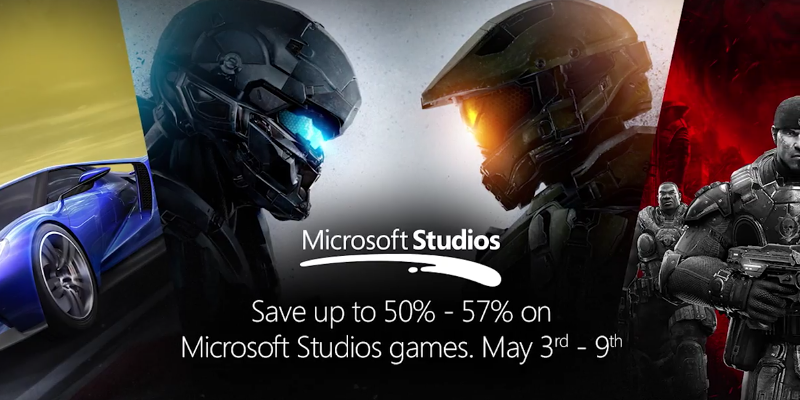 During this week's This Week On Xbox, Major Nelson announced a major sale on Microsoft Studios games. Running May 3rd through May 9th, the sale will include Microsoft Studios games on both the Xbox One and the Xbox 360. Nelson confirmed that all games participating in the sale on the Xbox 360 will be available through backwards compatibility on the Xbox One, and Xbox Live Gold members will also have even more deals available to them during the sale. All games in the sale will be at least 50% off, with a maximum of 57% off.
You can listen to the segment about the sale here, and continue reading to see the list of games confirmed for the sale. It's currently unknown if any of the confirmed deals are exclusive to Xbox Live Gold members, but it seems unlikely.
Games confirmed to be on sale on the Xbox One
Halo 5
Forza 6
Gears of War Ultimate Edition
Rise of the Tomb Raider
Rare Replay
Games confirmed to be on sale on the Xbox 360
Alan Wake
Limbo
Mass Effect
State of Decay
Even more games will be available during the sale, but it already has a very strong selection of games available. If you've been waiting to grab Halo 5 or Gears of War, this will probably the best time to buy either of them for a while.
What games are you planning to buy in the sale? Are there any games that you want to be in the sale that aren't already confirmed? Let us know in the comments below!