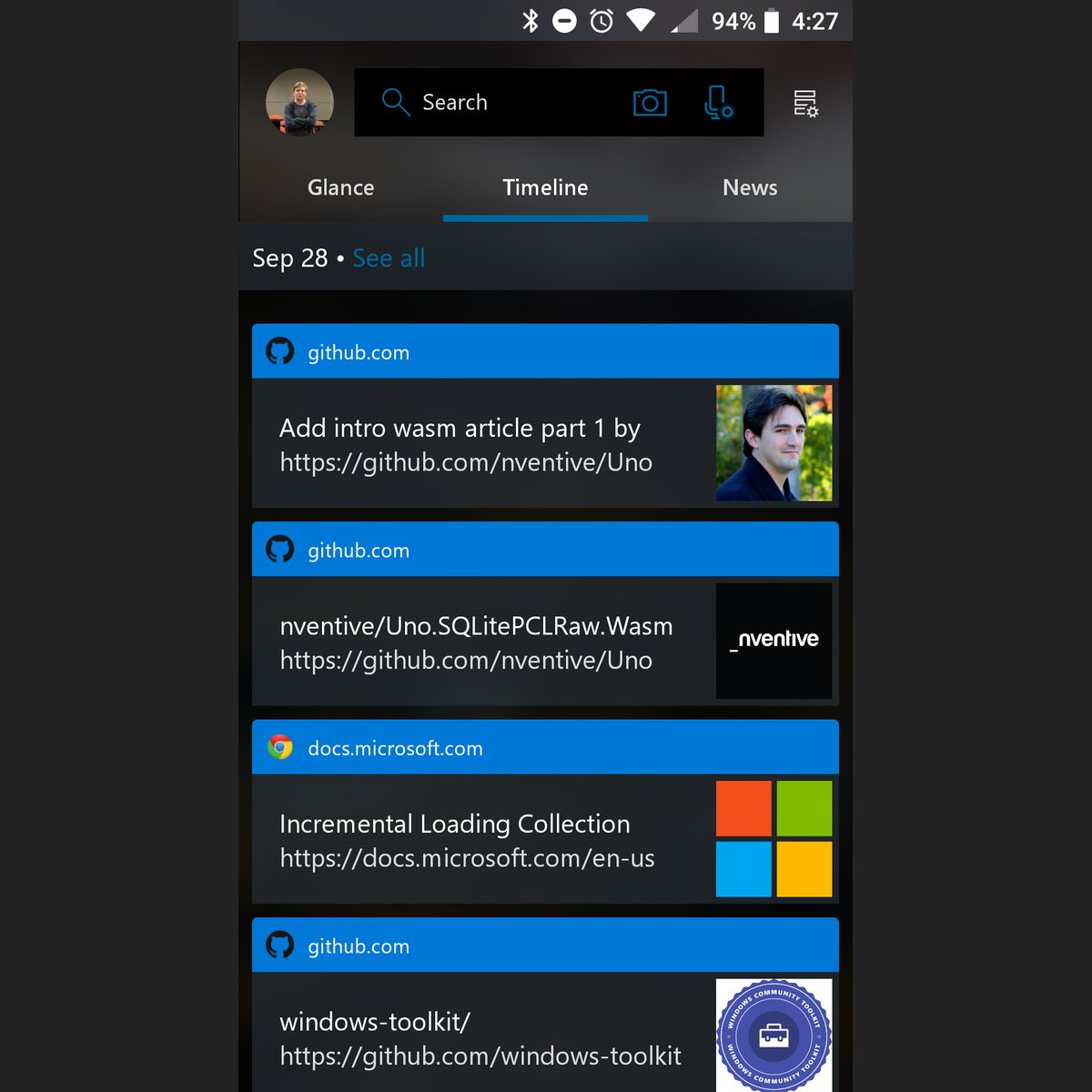 One of the most interesting features Microsoft showed off at their Surface event yesterday was an update to the Microsoft Launcher 5.0 for Android which brings a number of great new features to the app, including Windows 10 TimeLine integration.  This allows Windows 10 users to easily continue work from their PC on their phone and vice versa.
That version of Microsoft Launcher is now available for public preview in beta and features the following changelog:
Feed- Updated Feed navigation for your Glance, News and TimeLine tabs. You can now access your Feed settings from the top of your Feed.
TimeLine on Mobile – Activities from your PC and phone can now be seen on your Android phone.
News – Updated News experience powered by Microsoft News
Cortana – You can use Cortana to send emails with multi-turn emailing.  Cortana is now supported in the De-De market.
Family – Parents can now view their kids' real-time location
The Launcher beta app can be found in the Google Play store here. Join the beta program, at your own risk, here.
Screenshot via Dominic Maas