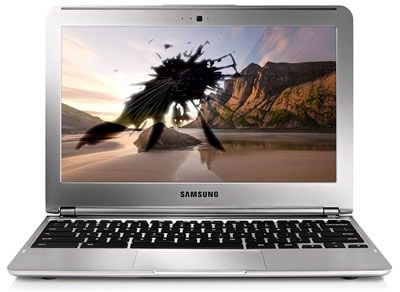 If one were to listen to US media, Chromebooks and Macbooks have already overtaken the consumer market, and Windows machines will soon be replaced with iPads.
Interestingly this brave new world falls apart a bit if one looks at the numbers.
According to Gartner, only 5.7 million Chromebooks were sold worldwide, 84% of them in USA.
Gartner also predicts only 7.3 million will be sold in 2015 and 7.9 million in 2016.
Regular readers will recognize that those numbers are far of the 8.6 million Windows Phones sold in Q1 2015, yet the US media are all very happy to recommend that Chromebooks, which have even less software than Windows Phones, should replace consumer laptops due to their "ease of use" and "improved manageability."
The truth is that tech blogs are happy to play favourites, and are in love with Apple in Google. This means for example one device may be called complicated while another device would be called "feature rich" and ugly devices like the Apple Watch would be called beautiful.
Now as a Microsoft-based blog we are happily report news from our perspective, but we expect more from general news sites like the Verge for example.
This means that it is unlikely you will find many sites declaring Chromebooks a failure, despite the damning figures, but then at WMPU we are happy to call Google out on their shenanigans.
Read more about Chromebook's amazing future at ZDNet here.
PS: A quick tip for the US Media – in Europe Windows Phone's market share is not far off that of the iPhone, the iPhone has less than 15% market share worldwide and is not "dominant", no matter how many times you say that, the iPad has seen falling sales for more than a year and will never replace the PC and most importantly – the US is not the world.