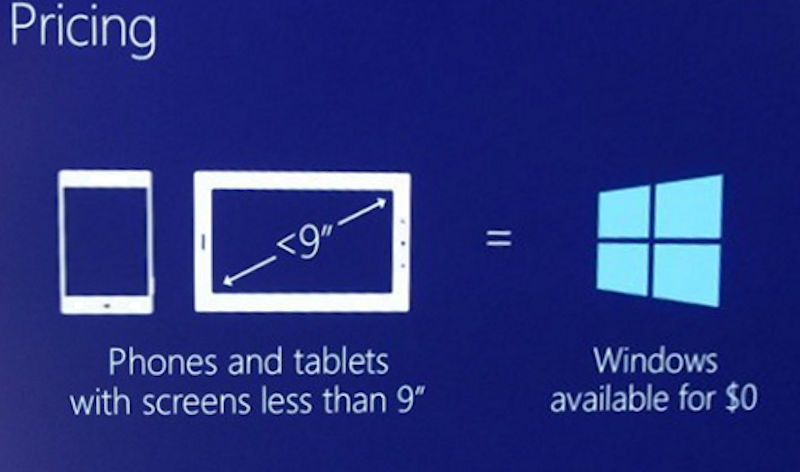 Microsoft has updated its minimum specs for Windows 10 Anniversary Update for Windows 10 Mobile phones and Windows 10 PCs, laptops and tablets.
Most interesting to our readers would be changes in the supported screen sizes.
Microsoft now allows OEMs to produce Windows 10 Mobile devices up to 9 inches in size (up from 8), which is of course pretty large, and would make them pretty close to full-sized tablets. At the same time Microsoft is allowing OEMs to release Windows 10 tablets, laptops and PCs as small as 7 inches (down from 8), leaving room for pocketable PCs such as this mooted GPD device below.
Microsoft has also made other changes to their Minimum Requirements for Redstone.
For Windows 10, Microsoft now requires a minimum of 2 GB RAM (up from 1 GB earlier) and 16 GB storage for 32-bit OS and 20 GB for 64-bit. For Windows 10 Mobile an auto-flash is now also required.
Super-large Windows 10 Mobile devices likely do not make a lot of sense outside of a kiosk situation, but a small pocketable PC would push many of my buttons.  What do our readers think? Let us know below.