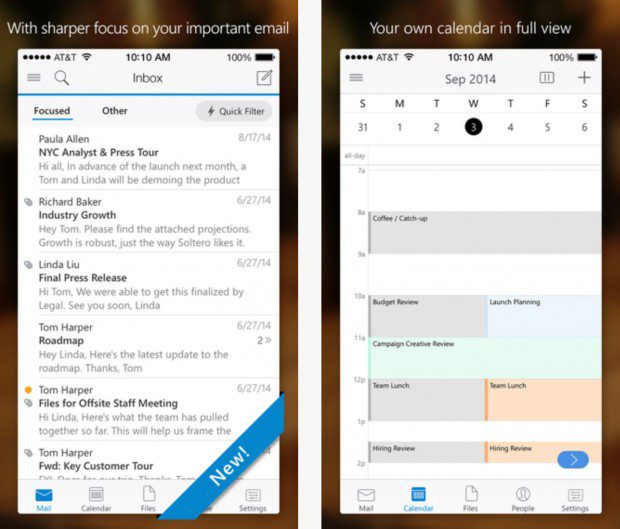 Microsoft's Outlook mobile apps are quickly becoming the de-facto standard for mobile email clients. They are already popular among consumers, but enterprises were reluctant to adopt it because of lack of control over data in the app.
The following are the two top requests for Outlook app from the enterprise customers,
To release an EMS-integrated Outlook so that Outlook can participate in the Data Leakage Protection (DLP) and Conditional Access capabilities of EMS
To deliver a "managed e-mail" solution with the rich capabilities and rich experience of Outlook.
Last week, Microsoft announced that managed Outlook app is coming this quarter.
When the Outlooks apps are updated this quarter, they will integrate with the conditional access and mobile application management (MAM) capabilities of EMS. This will allow you to set policies to do things like:

Manage the sharing of data from Outlook via cut/copy/paste.
Manage where file can be saved to.
Designate that e-mail should only be sent to devices that are managed and compliant with IT policies.

The managed Outlook apps will deliver the best and most empowering experience for users while delivering the required security and protection required by IT. The managed Outlook apps will set the bar by which to compare any managed e-mail solution against – and you will find that the e-mail apps delivered by others in the market are woefully inadequate.

The ability the set DLP and Conditional Access policies for Outlook and all the Office mobile apps is a unique value to Intune, Azure Active Directory Premium, and EMS.
Source: Microsoft