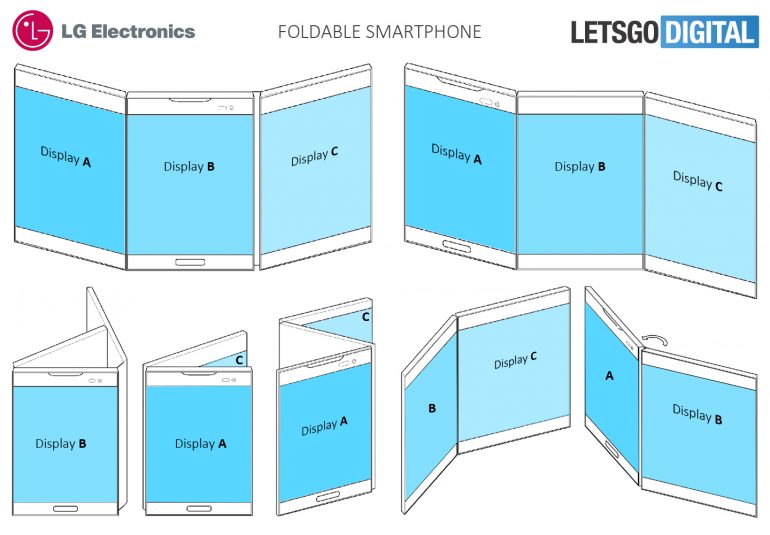 Last year we saw companies making an attempt to launch devices or at least showcase prototypes with a foldable display. Of course, the race to get a foldable device out is led by Samsung with rumours of the existence of Galaxy X which might be the first foldable phone from Samsung. However, it looks like LG is ready to join the race as well with the latest patent filing.

The Korean giant filed a patent back in 2014 at WIPO which gives a peek at LG's idea of a foldable device. The patent was approved last November which definitely took more time than it should have taken in the first place. The patent shows the device with multiple displays, actually three to be precise.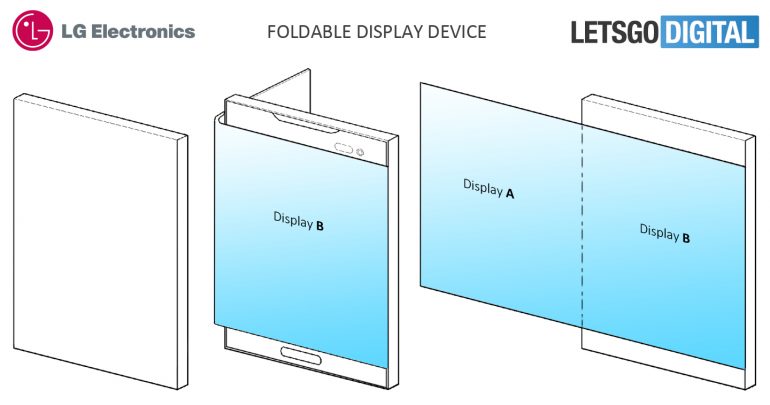 The patent also shows some nifty gestures which LG might be planning to add in order to make the overall experience smoother for the users. The device can also be unfolded to be used for split screen only here you will have a full screen dedicated to an app instead of dividing the screen.
The patent does look promising for a future device but we still don't know if this concept will ever see the light of the day. We sure have seen many patents and concepts in the past showing some interesting feature rich foldable devices but none have made it to the market yet which makes one wonder if there's something fundamentally wrong with the whole concept of foldable devices.
Via: LetsGoDigital