Instagram is launching a major new feature: Live video. The company has been testing this feature for a while now, and it's finally coming to users. Live Video on Instagram is actually part of its Stories feature which was inspired by Snapchat. As you may have already guessed, Instagram's Live Video feature allows you to share live video with your followers and other people around the world. Similar to Facebook Live, Instagram live videos also allows users to Like your live videos, and followers can also reply to your live video. The company is also adding a new Top Live tab to the app's Explore feature where users can see some of the most popular live videos on Instagram just by swiping left/right.
In addition to Live Videos, Instagram is also introducing some improvements to Instagram Direct. The company is adding disappearing photos and videos support for groups and friends in Instagram Direct — just like Snapchat. With this update, users can simply swipe right to use the camera, take a picture or video, and share it with their friends or groups. You can add things like stickers, drawing, emojis, etc to these messages as well. And in case you are wondering, disappearing messages will notify you when someone takes a screenshot of the message — just like Snapchat does.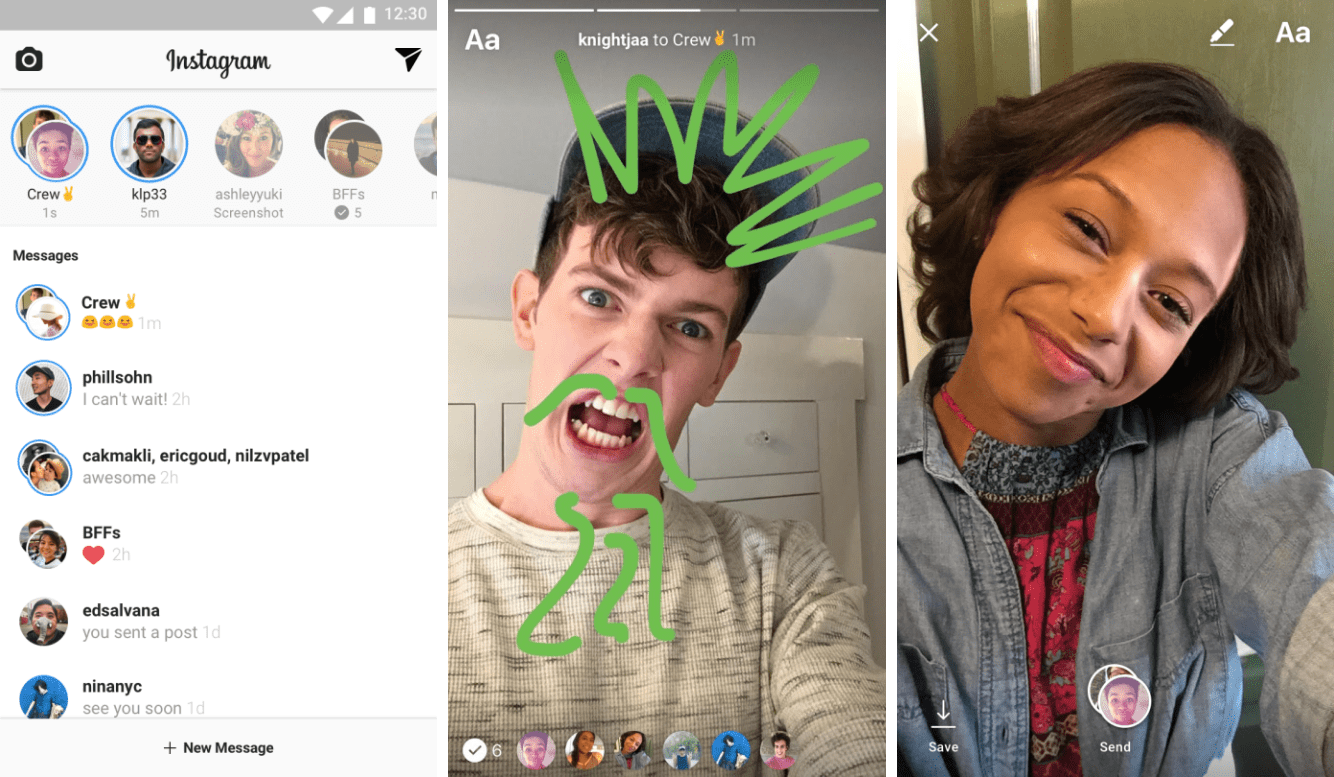 Instagram says it's rolling out the new Live Video feature to a small group of users at the moment, but the updates to Instagram Direct are rolling out today. These new features will initially be available on Android and iOS. But what about Windows 10? Considering the fact that Instagram and it's parent company, Facebook, has been updating their Windows 10 apps with new features and improvements regularly, it wouldn't be surprising to see if these features arrive on Windows 10 within the coming months or even weeks.