Google Maps client gMaps for Windows Phone has been updated to version 3.5  with support for offline maps and navigation.
The update allows users to download Google   Here's maps data for offline use and then enter offline mode for navigation.
The feature can be used just to save data, with route planning still being done via online servers of they are available, or locally if you do not have any internet connection at all.
While offline users can:
Search
View details of the place (address, geographic coordinates of the place)
Adding locations to favorites
Building a route. Without access to the Internet will be offered only one variant of the route, with no alternatives. Users are able to specify up to 7 way points however.
Navigation along the route
Night view of the map in driving mode
Compass
Layer favorites
Version 3.5 also includes more responsive re-routing, a fix for some routing steps not being updated, a fix for the app not launching when you have no internet connection, better performance and overall optimization.
The current update is available for the Pro version, with the regular version being updated next week.
See screen shots of the app below:
Gallery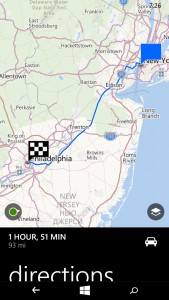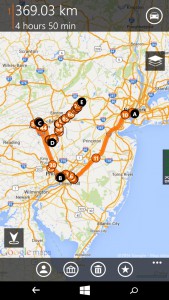 Find the app in the Windows Store here.
Developer: DreamTeam-Mobile
Price: Free+