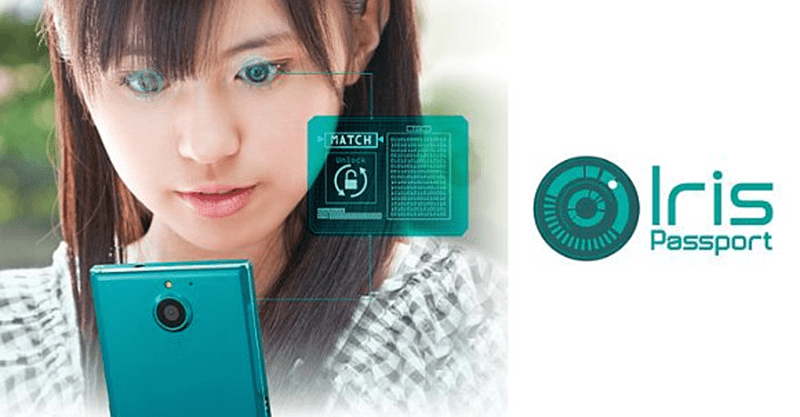 A new smartphone with an iris scanner to unlock the phone has just been released.
The handset features a 5.2 inch QuadHD screen, Snapdragon 810 processor 3 GB RAM, 32 GB of storage and a 20.7 megapixel camera.
The device is however not a new Windows 10 phone, but a new handset by erstwhile Windows Phone OEM Fujitsu, who released the first waterproof windows phone with 32 GB of storage, the Fujitsu IS12T many years ago.
The new handset in question is Fujitsu ARROWS NX F-04G, and besides the above specs features Transferjet 2 for superfast WIFI Direct transfers.
The iris scanner, branded Iris Passport,  unlocks the device and allows web login by simply looking at the screen. Fujitsu notes its the world's first smartphone to be equipped with iris authentication technology and works by reading the unique pattern of the iris in the human eye.  They note the iris finishes development when an individual is around two years old, and has the advantages of being permanent, hard to injure externally, and difficult to forge. In addition to unlocking the screen, when used with the password manager, iris authentication also allows easy ID confirmation on membership websites and payment services by linking them to iris information.
Fujitsu notes Iris Passport can unlock the device in 0.6 seconds, but looking at the video below, it seems the process is not quite as quick and seamless as Fujitsu notes, with a lot of staring and even squinting going on.
The device is made from aluminium, and the diamond cut gives the surface a high-quality feel. It is available in three colors, Iris Green, White, and Black.
The device is a mere 8.3 mm thick and has a 3120 mAh battery.
The specs is strikingly similar to what Microsoft will eventually offer for Windows Phones fans at the end of the year, and it is a reminder of the hectic pace of smartphone development on Android.
See the iris scanner in action below (from around 2:40).
Via