The latest Pansoft game to be released under a free-ad-based mode is Dungeon Stalker, a realtime first person dungeon crawler that with more than 100 levels will surely entertain you for a long while!
The main objective of the game is to adventure into various dungeons fighting with monsters and solving puzzles. The queen, the final 'boss' of the game, is believed to inhabit the deeps of the dungeon from floor 15th onward.
Once she's killed, the game is considered finished, but nothing really stops the player from loading again the character and continue adventuring further for the fun of the loot (which becomes increasingly better, from common, to rare up to even legendary) or to be on top of online leaderboards.
The player is also allowed to resurrect a died character as much as he/she wants : the only drawback is that the progress of a resurrected character is not going to be posted on online leaderboards.
The player gains experience by killing mobs and solving puzzles. After a specific amount of exp, he/she will gain a new level. At every level, the player gest 3 skill points that can be used to improve your character statics. Statistics can also be improved also by buffing up or by acquiring uncommon, rare, epic or even legendary level enchanted items.
When adventuring a player should also keep an eye on his/her food and water level. Starving stops health regenerationa and can lead to slow death.
Luckly, some particular spells allow the player to conjure water as well as food.
Dungeons are created at runtime using a mixture of pre-built templates and random placement. Big parts of the dungeons are pre-built using an internally created editor. The game engine then picks each template and chooses randomly how to combine one with another to create the final level.
This approach leads to a dungeon that can contain riddles, puzzles, levers and keys without sacrificing some surprise element and replayability.
Fighting happens in real-time. The player can time the attack of mobs to move in, slash and fall back. Enemies move around the dungeons freely and are able to follow the player around. Depending on the enemy type, some of them will get lost in the dungeon or simply stop following the player after a while.
Running away from a fight can be a good way of surviving but can often lead to a meeting with some more enemies 🙂
The ability of casting a spell is acquired by just equipping a spellbook. Casting a spell is then done by creating signs on the screen by combining different runes. Different combinations lead to different spells that can vary from attack, debuff, healing and buffs.
By progressin trough the dungeons, the player may find scrolls that may hint the correct sequence of different runes for a particular spell.
New spells are not learned by leveling : all spells are available to the player from start to find and experiment!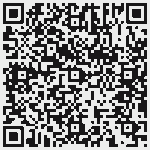 Check out some useful spells at Dungeon Stalker School Of Magic on Youtube!
The developer is actively discussing and accepting features and request at the game Facebook page, so be sure to check it out!
You can download Dungeon Stalker, Free Edition here.
See more screen shots after the break.