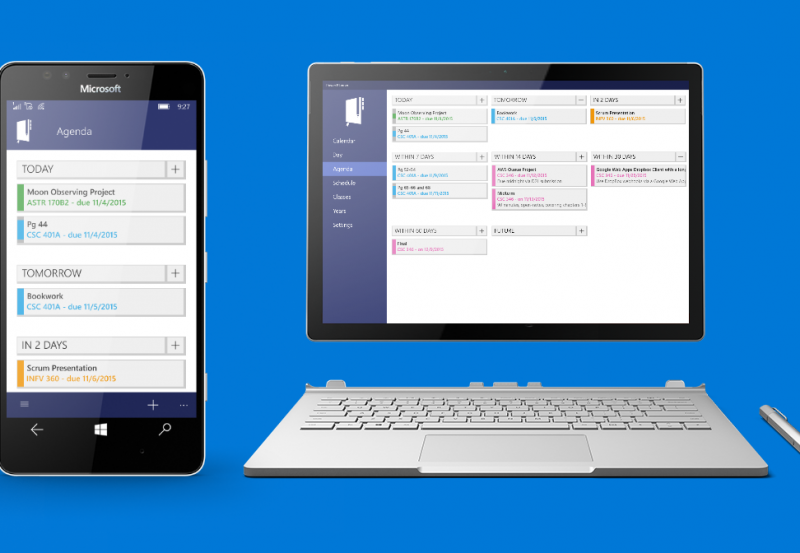 Power Planner, the best homework planner / schedule / grade calculation app for students, is now a Windows 10 universal app! The same app runs on both your phone and PC!
Power Planner is the ultimate app for students using Windows 10. The live tiles show you what's due and the time/location of your next class. Grade calculation supports weighted grades and custom grade scales, and has a "What If?" mode that tells you what you need to keep an A in a class.
Automatic reminders warn you the day before and day of about incomplete homework, so you never forget an assignment.
Online sync ensures that your information is up-to-date across your Windows devices. The app will even sync instantly in the background, so your live tile is current regardless of which device you added homework on!
Download Power Planner today and start organizing your academic life. You can use most of the app for free, but a few features like multiple years/semesters require the premium version for a one-time purchase of $1.99 USD.
See screen shots of the app below:
Gallery : Power Planner screen shots