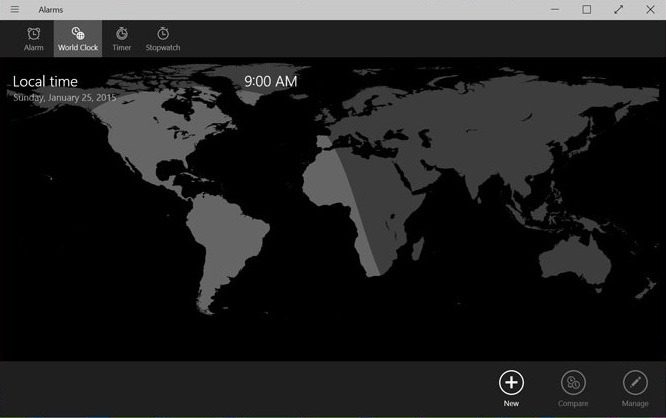 It should come as no surprise really, but some good news for Windows Phone users is that in Windows 10 for phones the same Alarm app will be available as in the desktop OS.
The news was confirmed by Windows Insider head Gabriel Aul who tweeted:
@LuigiLaera We'll be bringing the Windows10 Alarms app to phones. As a Universal App, the same code will run on both platforms.

— Gabriel Aul (@GabeAul) February 3, 2015
The item is news worthy due to how big an upgrade the new app represents over the current time and alarm app in Windows Phone 8.1, which would sorely benefit from simple staple features like a stop watch, timer and a world clock.
The small feature is just part of the massive improvements Windows Phone users can expect from finally being part of the mainstream Windows OS.
Thanks DH Dog for the tip.