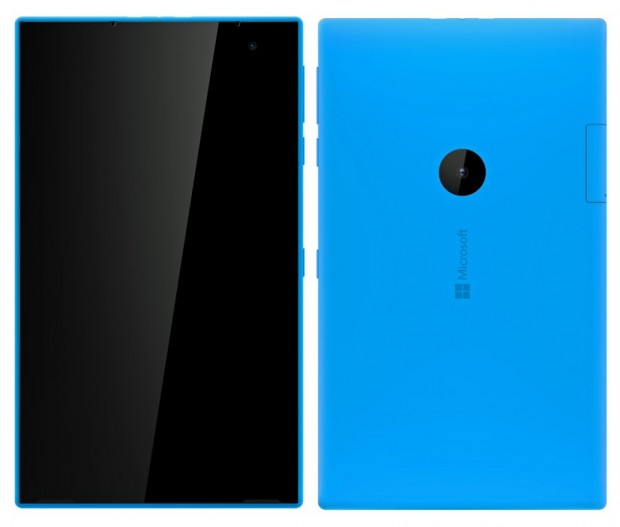 A few days ago pictures of the cancelled Surface Mini leaked, and that mythical device turned out to be rather disappointing, being ugly, with massive bezels and running Windows RT.
Today another cancelled Windows tablet popped up, this time the Nokia Mercury, which has so far only been seen in renders (above).
The Nokia Mercury, which looks like a phone but is actually a tablet, is one of 4 devices cancelled when Microsoft took over Nokia's handset division in 2014, which included tablets, phones and smart watches, and had code names such as Illusionist, Mercury, Pine and Vega/Atlas.
The device had a front-facing camera, prominent rear-facing camera and what looked like a SIM slot, so may have been LTE enabled.
The current leak confirms the device was an Atom x86 tablet with 1-2 GB of RAM, running Windows 8, making it a better device than the Windows RT Surface Mini.
While not exactly a looker itself, the handset does have that classic Lumia design language which was so successful in 2014.
Would our readers have picked one up a few years ago? Let us know below.