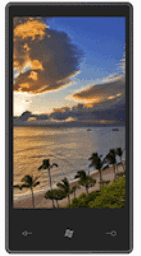 The good guys at Clove have managed to get a hands-on with the final build of Windows Phone 7, which we can all expect to see in a few weeks in stores.
They come away generally impressed, reporting for example "It is fast, I mean really fast.  There was no lag, screen and icon transitions were smooth and as good as if not better than any competing OS."
Like many other reviewers, he found the keyboard especially impressive, saying "One aspect of the device that really stood out for me was the on screen keyboard it was brilliant."
He goes on:
"In portrait of landscape it worked really well.  Without any hassle I used the keyboard for the first time and wrote a paragraph of text with no errors.  The software accurately detected the key presses and quickly corrected logical errors.  My HTC Desire is great in landscape mode when entering text and its often difficult to find something that will compete, the Windows Mobile 7 setup does."
He ends by saying:
"So all in all my 15 minutes with Windows Phone 7 left me in a much more positive frame of mind about it and I actually think that Microsoft, 'might' just have done about enough to stop being walked on completely by the competition."
Read his full impressions here.